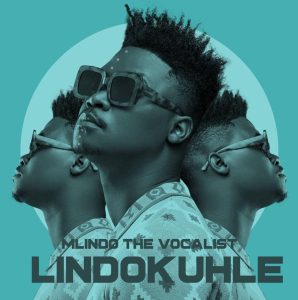 Mlindo The Vocalist has returned to the music scene with his new album, Lindokuhle, he tells us the inspiration behind it and his success tips
After Emakhaya's four-year dominance of being the best-selling album in South Africa, Mlindo is ready to take his fans through the sobering realities he faced and that many of us can relate to. During the lockdown, Mlindo The Vocalist, like many of us, had no other option but to be still; and it was in that silence that he found the courage to return to himself. He tells us more about his music journey, how the pandemic affected him, and his new album Lindokuhle, which he recently released and peaked at number three on the Apple Music charts
What inspired you to make a career out of music?
I grew up in a musical family, which sparked my love for music. I knew this was a career I wanted to venture into.
Now that you are in the entertainment industry, what misconceptions are you experiencing that people still have?
One of the misconceptions about the industry, which I also believed, is that there is a lot of money. That is not necessarily true. The flow of money is seasonal, sometimes there is money and at other times, it's a struggle to survive.
How has Covid-19 affected you, career-wise, and how did you manage?
Covid-19 affected many of us negatively since our source is income is through entertaining people, especially at events. The lockdown put a halt to that. I managed to pull through this period by spending time with my family and recording music in my mom's garage.
What is your definition of success and do you feel you have achieved it?
My definition of success is being able to make money through your passion to a point where you make it even in your sleep… I hope to achieve my definition of success soon.
READ MORE: My Journey To Success With: Kwesta
Who would you like to collaborate with locally and internationally and why?
I would like to collaborate with Simphiwe Dana, who has always been my idol, and internationally, I would like to work with Burna Boy who has made an impact globally. That's someone with who I would like to rub shoulders and share the same recording studio.
Tell us about your new album. What inspired the lyrics of your songs and what message do you want your fans to take from it?
I am excited about this new album because I featured people I always wanted to work with, such as Ishmael, Mthunz and Ami Faku, and friends, such as Sjava and DJ Maphorisa. The lyrics were inspired by what I have been through for the past four years personally and in the industry. The message from this album to my fans and those who listen to it is that whatever you are going through will pass. No problem lasts forever and things happen for a reason. You don't have to take your life for whatever reason.
Which stage, festival or country would you like to perform at and why?
I would like to perform at Ibiza Festival. I love that crowd and it would be nice to perform for people like that.
What can people expect from you this year?
I will be shooting a lot of videos for the songs in the album, which I know people will love, and look out for a one-man show soon.
Lastly, what are your success tips for young people?
Just follow your dreams, be patient and do what you are passionate about. There's nothing greater than getting paid for what you enjoy doing.
Stream Lindokuhle here.
Follow Mlindo the Vocalist on