There's more to your phone than meets the eye. Why not download our Apps that you will help you live your best life, ever 
Technology has made our lives easier, but to a degree, at the expense of our environment. There have been calls from organisations to big companies to use ethical ways of producing their products. With this said, there are Apps that help you make great decisions in how you live your life. Here's a list of our favourites:
Think Dirty: 
Well, the name of the App has a total different meaning than what it suggests. It's a took that empowers ingredient-conscious consumers to choose the safest beauty, personal and household products! These Apps creates an easier way to help you learn ingredients in most of the products that you buy. Just scan the product barcode and Think Dirty will give you easy-to-understand info on the product, its ingredients, and shop cleaner options!
Headspace: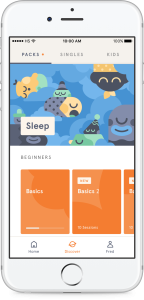 Life can get so busy that we lose track of time and that can be very overwhelming. But there's an App that will help you unwind and meditate: Headspace. Headspace is your personal guide to health and happiness. It'll help you focus, breathe, stay calm, perform at your best, and get a better night's rest through the life-changing skills of relaxation, meditation, and mindfulness. It promises to help you improve focus. There are exercises on everything from managing anxiety and stress relief to happiness and focus. Don't worry if you've never meditated before. There's a free Basics course that will teach you the essentials of meditation and mindfulness.
22Seven: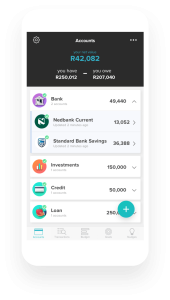 This Proudly South African budget planner app can safely link your bank cards so you see your money in one place. You can sync bank accounts from a large list of banks, including Standard Bank, FNB, Nedbank, Absa Bank, Capitec Bank and many more. The App allows you to have the account balances and bank transactions updated for you every time you log in. You can also use your transactions in 22seven to rock your tax return and get a 25% discount with TaxTim.
Waze: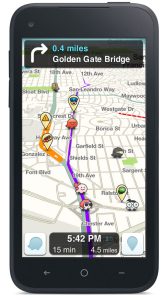 Traffic is every traveler's nightmare. But there's a great app called, yes, let's say it together, Waze, that will help you maneuver your way around, not only traffic but metro cops as well! Even if you know the way, Waze tells you about traffic, construction, police, crashes, and more in real-time. If traffic is bad on your route, Waze will change it to save you time. It's a must-have on your phone if you are always on the road.
Side Chef: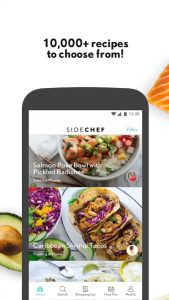 Dinner has never been easier to prepare! In just 10 min – plan your weekly meals, build shopping lists & have groceries delivered right to your door! Save time, money, and eat better (healthier). SideChef's mission is to help you cook smarter, for you and your loved ones.
More than just curating 11,000+ step-by-step recipes and weekly meal plans from top food bloggers, writers, and renowned Chefs – SideChef gives you the simple tools to cook, plan and shop great recipes.
Mallzee: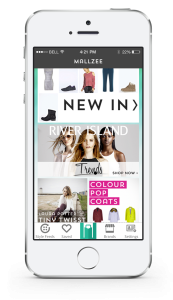 Fashion lovers, here's a great App for you. Mallzee makes clothes shopping easy, with free delivery on over 200 high street brands from Forever 21, River Island, New Look, GAP and Zara to JD Williams, Simply Be, Marks and Spencer, Joules and Timberland. It allows you to browse over 30 fashion brands. You can curate your favorite pieces into different style feeds. The app also sends price drop notifications on all the items you like, and since South Africans are aspirational no luxury brand is too high for us, but a sale wouldn't hurt either!
The Secret to Money: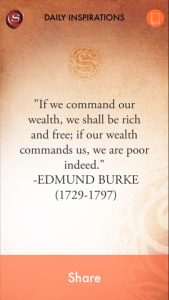 The Secret to Money by Rhonda Byrne is an app that is designed to change the way you think about money and to radically change the circumstances of money in your life.  Inspired by Rhonda Byrne's worldwide best selling phenomenon, The Secret, in this app you will develop a whole new perspective on your own personal finances and potential to live a life of abundance.
The Secret to Money is a personal development program of games and daily activities created by Rhonda Byrne herself, featuring 5 powerful Secret-inspired practices that will help you develop a wealth mindset.
Which apps do you live by every day? Please share in the comments below: