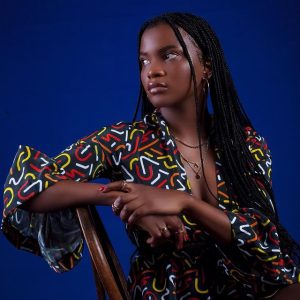 After the year we've had, Ami Faku's latest release, Lala ngoxolo, featuring award-winning rapper Emtee is apt for the times that we're in.
Award-winning singer and songwriter Ami Faku released a new single everyone will sure relate to titled Lala Ngoxolo. The song remembers the loved ones we lost with lyrics such as "Sobonana kweli linye ilizwe" meaning "we'll see each other in a different world" and "Akusafani la ma ungekho", meaning  "it's not the same here without you."
READ MORE: My Journey To Success With Ami Faku 
The singer told KDanielles Media that she hopes her latest release will help in the journey of overcoming loss in one's life as they bid farewell to those no longer with us.
Having ended the year on a high note with her single Uwrongo, making Time Magazine's "10 Best Songs of 2020", as well as making Obama's favourite music list and being the second most streamed female artist in the country, fans, including myself, can only wait to see what's in store this year for the singer.
Listen to the song below and let us know what you think in the comments below:
Or stream or download the song here: https://vthseason.lnk.to/lalangoxolo