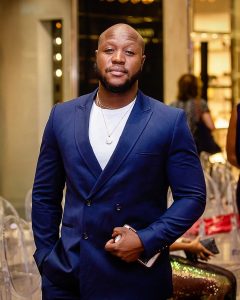 Newly appointed editor of GQ South Africa magazine Molife Kumona shares with us what inspired him to be in the media industry as well as his success tips
What attracted you to a career in media and how did your family feel about it?
What attracted me to a career in media was wanting to get people to know that they are not alone. Before working in the media industry I used to read a lot of different publications and the common thread from the different articles I read was that one is never alone in terms their aspirations, dreams, experiences, and their fears. So, I thought I would love to be part of an industry that helps people know that whatever it is they are going through someone else has been there and can assure them that they will get through anything and achieve their dreams.
Share with us how you got your first job in the media industry and what foundations did it lay in working your way up to being an editor?
My first unofficial job title was editor and founder of a weekly magazine called Exalted for my church. I was still studying at that time. I was interested in profiling different people and stories within my church. I then became a freelancer for Exit newspaper and Soul magazine, where my sole job was to interview personalities who have made a difference in their communities. For Exit, I profiled the LGBTQI plus personalities, their families' reception of them as well as their careers. For Soul, I did real-life features of people, that's where I fell in love with such features of anyone who has conquered their challenges and how it made them view life. These roles gave me an interest in hearing people's stories, honing my interviewing skills, and tap into the human part of the people I engage with.
What have been some of your career highlights and what challenges did you have to overcome?
One of the major career highlights for me was being able to interview some of the biggest players in the South African and African culture and being able to pull out a story of humanity from them. Recently, I interviewed Nigerian singing sensation Tiwa Savage and we spoke not only about her accolades but also about being an African woman and dealing with patriarchy even as a famous person. Some of the challenges I have experienced in my career were moving to Cape Town and being in certain spaces where at times you can tell through people's behaviour that they feel you are not good enough. I have faced that challenge in the past four years where because people don't know who you are and your history and especially based on your skin colour there are assumptions that you don't know your job. It has been frustrating, especially when you take it personally, but I know that I am good enough and open to learning. I have come to realise that when people look at you or react to you in a certain way it's not about you but about their own prejudice. I have put in the work to be where I am and I will continue to do that. I have also been fortunate to also have great bosses and a team who has had faith in me and my leadership skills.
What is the best career advice you have received that you still apply today, and who was it from?
The best career advice I have received was from a media mentor Dudu Mvimbi Leshabane, a former Real magazine, Pace magazine and True Love magazine editor. I used to work with her at Real magazine and she used to advise me that you shouldn't force people to do a story with you and that has been crucial for my career over the years, especially when someone has been hesitant to share their story. The results of forced interviews can be seen by the audience.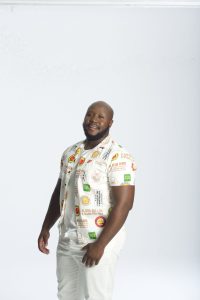 You were the head of digital in titles such as GQ, Glamour and House & Garden, what did your role entail and how did it prepare you for your current role as the editor of GQ magazine?
My role was to come up with editorial and commercial strategies for the websites and to work with the team to come up with solutions to grow the numbers of visitors to the websites, grow social media following, and have engaging content. I also used to work with accounts executives and editors of the different brands to implement digital campaigns. This role helped me understand what Condé Nast South Africa stands for as a brand and publishing house, and its terms and conditions, which I am still learning. It also helped me understand the different magazine brands, especially GQ magazine, which has helped me know how to position my vision as an editor.
Share with us what your role entails exactly?
My role entails spearheading GQ South Africa and leading my team to produce the best magazine on stands and everything the brand has to offer in the different platforms we are in. I am not an island, I have a team with whom I work to make the brand as successful as we can make it.
Who, locally or internationally, would you like to interview for a feature in the magazine and what two top questions would you ask them?
Some of the people I dream to talk to we are already lining up, so I can't reveal who they are at the moment because we want that element of surprise for our covers.
What are your goals for the magazine as well as for yourself in terms of your career?
My goal for the magazine is to continue growing it and making it as inclusive as possible, by making it cater to different types of gentlemen. You can't please everyone, but I want the magazine to represent the different kinds of gentlemen we have in the world. The reason I say this is that when you look at any content, you shouldn't struggle to find your own representation. And when you read a profile of people somehow you should relate to that person. Personally, I hope to continue being in spaces that help shape cultures and uplift Africa, and show how cool it is to be African and being black.
What is your definition of success and do you feel you have achieved it?
My definition of success is living out your dreams and securing the bag, meaning not only getting money or positions but whatever it is you desire like peace and good health. Yes, to a certain extent I feel successful because I am content with myself, I sleep well at night and learn and grow. Also, I am surrounded by people who I genuinely like.
Describe your busiest day 
My busiest day would be being in a lot of meetings, meet up with a client, interview a cover star, and in between all that finding time for myself, like going to the gym.
What is the best part about living in Cape Town, and which top places would you recommend a visitor to go to?
What I like about Cape Town is that you get to be a tourist in some way every day. I would recommend the Silo hotel rooftop bar and restaurant, Gorgeous George Hotel, De Waal Park, and Clifton beaches, after the lockdown. Also, try Royal Eatery in Long Street for their great burgers.
What is your favourite holiday destination and why?
Definitely Mauritius. It's really a beautiful island.
Lastly, what are your success tips for young people?
Work very hard, believe in yourself and your capabilities, be willing and open to learning, research about what you want to do; become obsessed with it so that when you are given the opportunity you rise up to the occassion. Don't expect overnight success, you need to put in the work. Have a clear definition of what you want and work towards it. Have a mentor, if you can find one. Importantly, don't be hard on yourself, be kind to yourself, especially in how to speak to yourself and about yourself. Lastly, have faith.
Connect with Molife on:
Follow GQ SA magazine on:
Photo credit: Henk Kruger