Internationally acclaimed and award-winning singing sensation, Lerato Molapo, also known as Lira shares how her love for music began and her success tips to young people
Lira's music career is synonymous to success and inspiration. Hers, is a music and business journey that has soared since the release of her 2006 hit album, Feel Good. But she has had her fair share of challenges, which she overcame through a positive mind set. She shares, "My love for music began in my childhood in the township of Daveyton, where I grew up. Music was a big part of my community's life as there was music everywhere, from funerals to weddings; it was somehow, a form of expression. I told myself that one day I would also make people feel good through music.
Since I was told that making music was a hobby that one can't make a living from I studied accounting and worked in corporate for a couple of years. Although I did well in my career and got promoted twice I really was miserable. I always associated happiness with being on stage and since I grew a fan base from my peers at varsity who received my music well, I believed I was destined for music. To be honest, getting a deal wasn't difficult but I quickly learned that building success was the hard part.
I released my debut album, All my Love is Yours in 2003 but my career didn't take off as I had expected. Coming from a financial background I knew the importance of saving and I saved for up to a year but all dried up soon after, even with my budding music career. Broke and broken I had to move back home and I really was depressed because from a social point of view I looked like a failure. I eventually got tired of feeling sorry for myself and started developing a positive approach to life and to my career. That's when things fell into place and I released my second album, Feel Good, which was well received. I had also met my husband then and he was my biggest support.
Since I always wanted to build an international career I knew I had to knock on many doors. Italy was the first European country I flew to, to introduce my music. I am fortunate that my in-laws supported my every career move and invested in me. I had made a conscious decision to also invest in building my brand internationally- and in South Africa instead of living a glamorous lifestyle. I had knocked on every door and asked for opportunities to launch my career in the countries I have travelled to. I also had to take my whole band overseas, which doesn't come cheap. One of the things that have helped make my career successful is taking my music as a business. I was determined, from the beginning to deliver great music and live performances that my fans can enjoy and appreciate.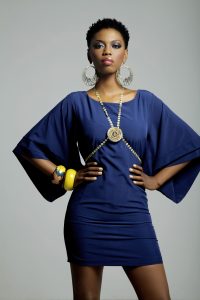 During that time I recorded my journey of chasing my dreams nationally and abroad. This birthed the idea of making a documentary with the material we had and we called it Dream Chaser, which aired on Fox Life a few years ago. I wanted to show my fans the hard work that has to be done for one to enjoy the success that they have.  We are now airing season 2 and the documentary was an extension of my latest album, Born Free. It aimed to show the behind the scenes of making my latest album and how I have connected with my fans in my journey. The album also aims to define what freedom is from my perspective, and those of others, especially my family and fans. What inspired the album was seeing the common challenges every nation faces: mental emancipation.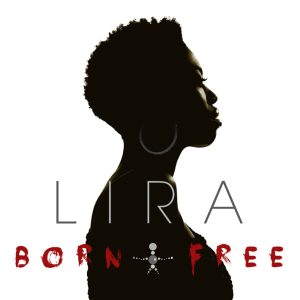 I have had a busy schedule, as I have been part of the music talent search show, The Voice SA since its launch. I was approached to be part of the show. What I love about this platform is that I have the opportunity to guide and teach singers about the business side of music. Music can be a liberating career and it takes the right attitude to attract you to the right people.
My other big high light is being the face of the cosmetic brand, Bobbi Brown. I had a meeting with the founder who mentioned that she wanted me to represent the brand as it stands for an inspirational woman who positively impacts the lives of others.
My advice to young people is you need to find what drives your passion and vision and invest in opportunities that are worth your time. You need to roll up your sleeves and put in the work. Go out there and chase your dreams, as opportunities won't come to you.
Catch the second season of Dream Chaser on Fox Life (DSTV 126) every Wednesday, at 20h00 (CAT).
Be sure not to miss The Voice SA on Mnet, channel 101 every Sundays, at 17:00 (CAT)
Connect with Lira on:
www.facebook.com/MissLIRAMUSIC/
Instagram: @miss_lira
Twitter: @Miss_LIRA