To our bookworms and fervent readers out there, start the new year on a great note with our favourite best-selling books to add to your list
No matter the genre that tickles for your fancy. We suggest you add reading on your 2021 to-do list. And to our bookworms, we suggest these books to add to your list: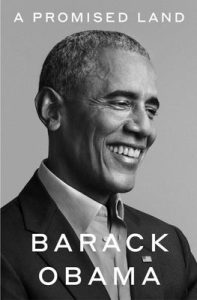 A Promised Land:
In his memoir, Barak Obama takes readers on a compelling journey from his earliest political aspirations to the pivotal Iowa caucus victory that demonstrated the power of grassroots activism to the watershed night of November 4, 2008, when he was elected 44th president of the United States, becoming the first African American to hold the nation's highest office. A Promised Land is a intimate and introspective story of one man's bet with history. Obama is candid about the balancing act of running for office as a Black American, bearing the expectations of a generation buoyed by messages of "hope and change," and meeting the moral challenges of high-stakes decision-making. He is frank about the forces that opposed him at home and abroad, open about how living in the White House affected his wife and daughters, and unafraid to reveal self-doubt and disappointment.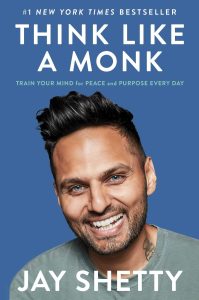 Think Like A Monk:
In this inspiring, empowering book, Shetty draws on his time as a monk in the Vedic tradition to show us how we can clear the roadblocks to our potential and power. Drawing on ancient wisdom and his own rich experiences in the ashram, Think Like a Monk reveals how to overcome negative thoughts and habits, and access the calm and purpose that lie within all of us. The lessons monks learn are profound but often abstract. Shetty transforms them into advice and exercises we can all apply to reduce stress, improve focus, improve relationships, identify our hidden abilities, increase self- discipline and give the gifts we find in ourselves to the world.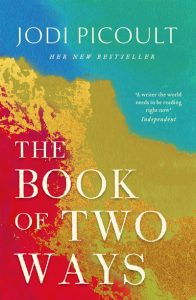 The Book Of Two Ways:
Dawn thinks she knows everything there is to know about dying. As a death doula she helps her clients fix what is left undone so they can peacefully make the final transition. But when her plane plummets from the sky and she thinks she is experiencing the last moments of her life, she is shocked to find that she isn't thinking of her husband or teenage daughter – but of a road she strayed from 15 years earlier, when she turned her back on her PhD studies.
Against all odds, Dawn survives, and the airline gives her a free ticket to wherever she needs to get to. In alternating chapters, we see possible choices: Land – returning to her husband, a quantum physicist who studies the possibilities of parallel universes, she is faced with a test to her marriage and a daughter who is struggling with self-image issues. Can't wait to read this one!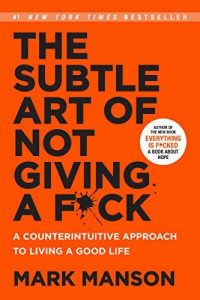 The Subtle Art of Not Giving a Fuck
In this book, Manson makes the argument, backed both by academic research and well-timed jokes, that improving our lives hinges not on our ability to turn lemons into lemonade, but on learning to stomach lemons better. Human beings are flawed and limited—"not everybody can be extraordinary, there are winners and losers in society, and some of it is not fair or your fault." Manson advises us to get to know our limitations and accept them. Once we embrace our fears, faults, and uncertainties, once we stop running and avoiding and start confronting painful truths, we can begin to find the courage, perseverance, honesty, responsibility, curiosity, and forgiveness we seek. There are only so many things we can give a f*ck about so we need to figure out which ones really matter, Manson makes clear. While money is nice, caring about what you do with your life is better, because true wealth is about experience.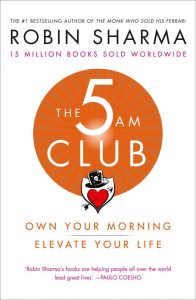 The 5 AM Club – Own Your Morning. Elevate Your Life:
Legendary leadership and elite performance expert Robin Sharma introduced The 5am Club concept over twenty years ago, based on a revolutionary morning routine that has helped his clients maximize their productivity, activate their best health and bulletproof their serenity in this age of overwhelming complexity. Now, in this life-changing book, handcrafted by the author over a rigorous four-year period, you will discover the early-rising habit that has helped so many accomplish epic results while upgrading their happiness, helpfulness and feelings of aliveness.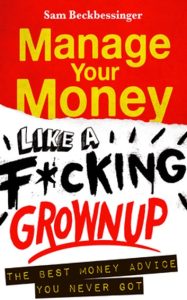 Manage Your Money Like A F*cking Grownup – The Best Money Advice You Never Got:
In this clear and engaging basic guide to managing your finances, Sam Beckbessinger covers topics from compound interest and inflation to "Your brain on money", negotiating a raise, and particularly local South African phenomena like "black tax". The book includes exercises and "how-to's", doesn't shy away from the psychology of money, and is empowering, humorous and helpful.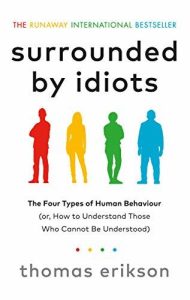 Surrounded By Idiots:
Do you ever think you're the only one making any sense? Or tried to reason with your partner with disastrous results? Do long, rambling answers drive you crazy? Or does your colleague's abrasive manner get your back up? You are not alone. After a disastrous meeting with a highly successful entrepreneur, who was genuinely convinced he was 'surrounded by idiots', communication expert and bestselling author, Thomas Erikson dedicated himself to understanding how people function and why we often struggle to connect with certain types of people.  Erikson's Surrounded by Idiots is already an international phenomenon, selling over 1.5 million copies worldwide. It offers a simple, yet ground-breaking method for assessing the personalities of people we communicate with – in and out of the office – based on four personality types (Red, Blue, Green and Yellow), and provides insights into how we can adjust the way(s) we speak and share information. Erikson will help you understand yourself better, hone communication and social skills, handle conflict with confidence, improve dynamics with your boss and team, and get the best out of the people you deal with and manage.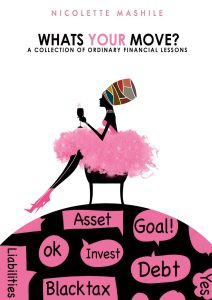 What's Your Move?
In What's Your Move? Nicolette Mashile, founder of Financial Bunnies and a champion of personal-finance education across the African content, shares stories from her own life and journey with money in order to redefine personal-finance management.
An intimate and deeply personal book, in What's Your Move? Nicolette talks openly about her experiences with money and the way she was brought up. She shares her beliefs about how our everyday behaviour influences how we manage our finances, and how, in spite of knowing better, we sometimes make the wrong financial decisions.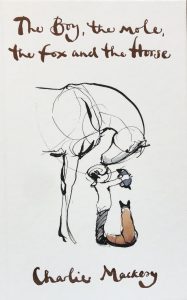 The Boy, The Mole, The Fox and the Horse:
 Enter the world of Charlie's four unlikely friends, discover their story and their most important life lessons. The boy, the mole, the fox and the horse have been shared millions of times online – perhaps you've seen them? They've also been recreated by children in schools and hung on hospital walls. They sometimes even appear on lamp posts and on café and bookshop windows.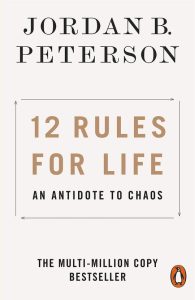 Rules for Life: An Antidote to Chaos:
What does everyone in the modern world need to know?
Renowned psychologist Jordan B. Peterson's answer to this most difficult of questions uniquely combines the hard-won truths of ancient tradition with the stunning revelations of cutting-edge scientific research. Humorous, surprising and informative, Dr. Peterson tells us why skateboarding boys and girls must be left alone, and what terrible fate awaits those who criticize too easily. The book discusses discipline, freedom, adventure and responsibility, distilling the world's wisdom into 12 practical and profound rules for life.
Prices differ across leading book stores.
Source: Books' descriptions