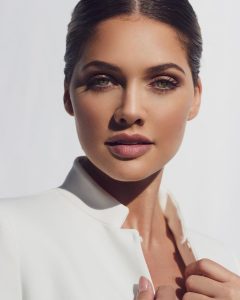 Natasha Joubert will represent South Africa at the Miss Universe 2021 pageant later this year. She shares with us how she's preparing for the big shoes she has to fill and her success tips
Take us back to your childhood, what were your career aspirations?
Growing up, I was a sheer tom boy. I did karate, which was inspired by my brother who did karate for over 12 years. I would spend more time with my brother than with my sister. At that time I didn't have a clear picture of what I was going to do one day, but I remember winning my first modelling competition when I was 10 when I was in primary school. Part of my prize was a voucher for a modelling class. When I was 12 years old I knew I wanted to become Miss South Africa after seeing Nicole Flint being crowned Miss South Africa 2009.
Which Miss South Africa titleholder inspired you to enter the pageant?
Rolene Strauss inspired me to take this journey seriously. My family and I went to see her live when she was crowned Miss South Africa 2014, and we set a metre from the stage when she was crowned!
The year 2020 was a challenging one as a result of the pandemic, what lessons did you learn from last year, and what social causes are you using your platform to address currently?
What I have learned in 2020 is that nothing is permanent and that we have to be grateful when we still have our loved ones alive as well as still having jobs. The past year has also taught us to be kinder to each other. A project I am advocating for now, especially in preparation for Miss Universe is entrepreneurship as I believe it's important for one to be able to sustain themselves and be financially independent. It's a mind set I had to have after my father passed away when I was 16 years old and enter pageants to be able to use the prize money to help my mother financially and to pay for my fees. My mother used to make my dresses and that's where the birth of my dress-making company originated. My circumstances pushed me to this direction and I think if anything, Covid-19 has pushed many South Africans to find innovative and creative ways of making a living, and entrepreneurship is one of them.
What, from your experience, are some of the misconceptions do you think people still have about pageants?
I know this too well as I was doing pageants for the last 12 years. People think pageants are all about getting on stage and making yourself look pretty, and only based on your performance you would win. But it is through pageants that I was able to sustain myself, learn to be confident and appreciate the fact that you have to work hard for what you want in life. Miss South Africa is a bigger platform where you become the spokesperson of what you matters important to you and sharing your personal experiences so that people can relate with you. Miss South Africa, or Miss Universe, is a leadership position where your looks don't matter but your essence, what you bring to the table and the moral fibre you add to society. Such platforms are more than pageants but life-changing experiences for the women who take part in them and the people who look up to them.
Share with us some of the things you were up to this festive season? 
I was not immune to the challenges that many South Africans faced as a result of the pandemic. I tested positive for Covid-19 in mid-December and as a result I had to self-isolate for the rest of the festive season. So, this was the first year of my life where I did not spend Christmas with my family and it make me more appreciative of them. So I spent the last two weeks of December to re-evaluate how to live my life better this year.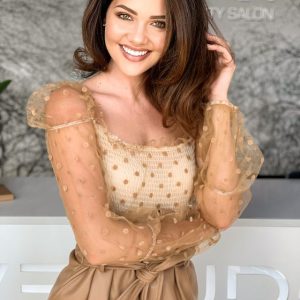 If you could host three women from around the world for dinner, who would they be and why and what would you discuss?
I would definitely host Rolene Strauss because around that table I would want to sit down with a fellow South African woman who inspired me most to take action in my life and push myself to do better. The second woman would be Miss Universe 2015 Pia Wurtzbach. I believe she's one of the most iconic Miss Universe titleholders of all time, not only because of the mistake Steve Harvey made but because of how she handled the situation. She showed much resilience by entering her country's pageant three times and then going on to win the title, thinking she didn't. The third person would be hard choice between Oprah Winfrey and Michelle Obama who have shown that women can be very successful. I would discuss how these women have started their businesses, the challenges they faced, how to push through and know you are on the right path.
Define what beauty means to you
Beauty to me means that there is a lot more than a woman's appearance and that she has a story to tell. It also means gracefully rising above your circumstances as I believe you are not the product of your circumstances but a product of choice.
What do you love about South Africa?
We are the most diverse nation, and that is what I love most about this country. It's seen the number of colours of our flag, the 11 official languages as well as the diverse cultures and traditions. I love how we have shown the world that we are united despite our difficult past and that we are resilient.
How are you preparing for the Miss Universe pageant? Do you feel pressure?
Whether or not your country is reigning there will always be pressure for all contestants as there are people rallying behind you to represent their nation. There are so many facets to Miss Universe that you have to prepare for, from the dresses, the walk, public speaking, shoots, working on your advocacy; but the biggest for me is mentally and emotionally preparing myself for this experience. I really don't want the pressure to take over, but I want to have a healthy mindset to represent my country.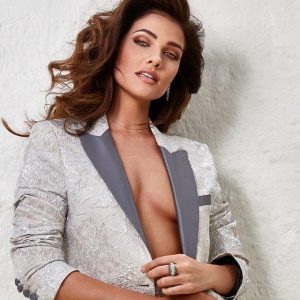 Lastly, what are your success tips for young people?
What I firmly believe and stick to is always do what you are passionate about. You are guaranteed to being successful if you do what you are good at and passionate about. Importantly, never feel you are too young to start something, you are more than capable of fulfilling your dreams. Never doubt your capabilities, but know that nothing worth having comes easy. Work hard for it.