28-year-old Mandla Mnyandu has come a long way building his Tamza entertainment and Chubby Hubby brands. He shares how he's slowly placing Ekurhuleni on the map and his success tips.
With the Chubby Hubby brand, that includes T-Shirts and a mobile café, which sells slushes, spreading across social media like wildfire, it seems like the man behind these brands is showing no signs of slowing down. It's hard to believe that Mandla Mnyandu, who initially started Tamza Entertainment seven years ago never anticipated making money in the business filed.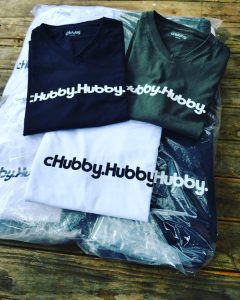 "When I grew up I wanted to be a pilot but, like many black families, finances were a stumbling block for me to further my studies in that field. I actually took it for granted that I had a business eye as I always found opportunities to make money, even from an early age. I was one of those kids who would sell things at school and in my neighbourhood to make extra money. Since music and entertaining people was also my passion I learned DJing, with the guidance of popular DJ, Mgiftana who introduced me to the people I now know in the entertainment industry. I was in grade eleven when I decided to provide DJing services ekasi (communities) and at high schools, especially for their matric farewell parties. This is how Tamza Entertainment was born and I haven't looked back since. After graduating for my diploma in Marketing from Ekurhuleni East College I worked at Birchwood hotel as their sound engineer. That is where I networked and learned everything I know about sound equipment. I worked there for a couple of years before I proposed being their service provider under Tamza Entertainment, which I registered in 2011. My previous employers agreed to be my first clients and that assured me that I was on the right track. Tamza Entertainment provides sound equipment, photography, and DJing for corporates and events. The journey has had its ups and downs and the important lesson I have learned is that resilience and hard work goes a long way. I don't have a big team, as yet but I always try to empower the youth around me when opportunities arise.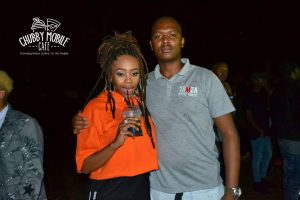 In November 2017 I decided to expand my brand and I started Chubby Hubby T-shirts and Chubby Mobile Café, which provides slushes at events. The support I received for both ventures is beyond my imagination. To be honest, I have capitalised the power of reality shows and social media to publicise my brands. When you are hungry for success there is no time to be shy. You have to be out there and hustle and much as you can. I believe that not everyone is cut out to be business people, but I know that everyone has an important role to play in this world. You have to tap into your talents and find out how you can impact the world around you with them. Business is about solving a problem, so for those who are considering taking this venture, use what you have and where you are to fulfill a need. Don't give up on your dreams, no matter what.
Connect with Tamza Entertainment On:
Facebook: https://www.facebook.com/tamzaentertainment/
Instagram: @tamza_entertainment
Twitter: @tamza_chubby
If you are around Maboneng on 27 April, pop by to celebrate DJ Tamza's all black celebration.