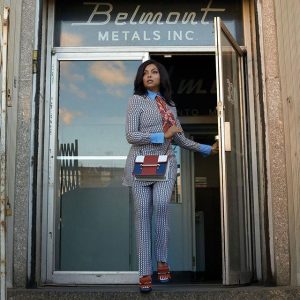 Multi-award winning actress Taraji P. Henson will finally be honoured with a star on the Hollywood Walk Of Fame for her contribution to the entertainment industry
It wasn't until the 48-year-old entertainer made her breakthrough in 2001's Baby Boy that she became a household name. 18 years later Taraji P. Henson, who was recently in South Africa to promote the fifth season of the globally acclaimed series, Empire, will be recognised for her work on 28 January 2019.  Director of Baby Boy, John Singleton and singer Mary J Blige will speak at the ceremony, which is taking place just before the release on 9 February of her next flick What Men Want, a remake of Mel Gibson's What Women Want.
"Taraji P Henson is a powerful woman and a powerful actress. She is an entertainer that fans cannot take their eyes off of due to her great acting ability," said Ana Martinez, producer of the Walk Of Fame. "We welcome her bright star on our Walk Of Fame." This is reported by Essence.com.
The Washington DC-born Taraji took the news to Instagram with an inspiring video and a caption that read, "This is for those lovely scary naysayers who doubted me!!!! Welp I had a dream aaaaaannnnnnnd thank GOD I used all of your doubt to propel me to my greatness!!! I love you and I needed you!!!! #GodIS and that is ALL I KNOW."
https://www.instagram.com/p/BsyiYqVnWC_/
The actress continues to inspire as she rose above her fair share of challenges and lived up to her message that, "It all starts with you. You're the temple and you have control. You're in a bad situation? It's up to you to get out of it. You can't give another human the responsibility of your happiness."
Congratulations Tajai P. Henson on yet another-well deserved- huge milestone.
Image and additional source: Instagram
Source: Essence.com