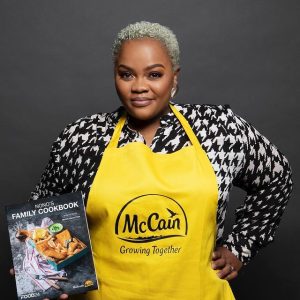 From beef fillet to left-over roast beef wraps, Chef Nono has shared some of her latest delicious recipes for you to try this new month for your family. 
What better way to start the new week than with recipe ideas that will tantalise your family's taste buds? Try these four simple recipes from Chef Nono: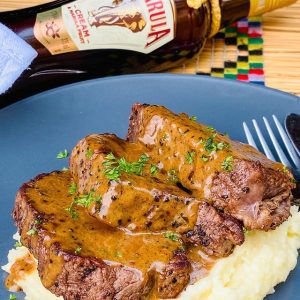 Pan seared fillet with Amarula pepper sauce
Ingredients: 
1 kg of beef fillet, cut into steaks
2 tbsp unsalted butter
2 tbsp olive oil
salt & pepper, to taste
Method:
Sprinkle steaks with salt and pepper on both sides.
Rub seasoning into meat with your fingers.
Melt butter and olive oil in a large pan over medium heat
Add fillets and cook 5 minutes on each side.
In the same pan, add 250 ml fresh cream along with 50 ml Amarula. Add 1 teaspoon flour to thicken the sauce. Whisk until there's no flour lumps. Now add a generous amount of pepper. Adjust seasoning and serve the sauce with beef fillet steak and mashed potatoes as a side.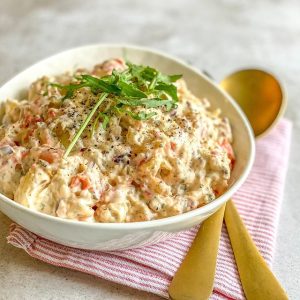 Crushed potato salad
Ingredients:
That's just:
• Boiled potato
• Tomato
• Red onion
• Fresh parsley
• Mayonnaise
• Salt & pepper
Method:
Mix everything together. Simple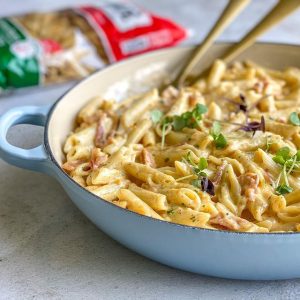 Creamy bacon Carbonara pasta
Ingredients
3 tbsp cooking oil
200 g bacon bits
2 tsp crushed garlic
1 onion, chopped
2 cups reduced fresh cream
salt & pepper, to taste
450 g cooked Pasta Grandé penne pasta
1 onion, chopped
Method: 
In a hot pan, fry bacon in oil for one minute.
Add onions and saute until soft.
Add garlic & stir, followed with reduced cream and simmer over low heat for 2 minutes. Season with salt & pepper.
Add cooked pasta to the mixture & toss well.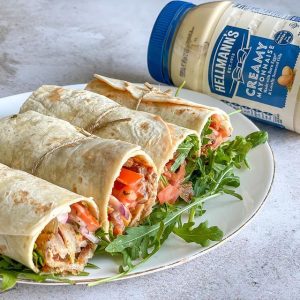 Left-over roast beef wraps
Ingredients
Spicy Chili Lime Mayo
1/3 cup Hellmann's creamy mayonnaise
1 tablespoon lime juice
1/2 teaspoon chili powder
1/4 teaspoon salt & pepper
4 flour tortillas
thinly sliced cooked roast beef
8 slices bacon, cooked crispy
1 cup rocket leaves or lettuce
1 cup thin red onion rings
2 tomatoes, sliced
Method
In small bowl, combine mayonnaise, lime juice, chili powder and salt & pepper. Set aside.
Spread 1/4 of the mayonnaise mixture over bottom half of each tortilla. Divide roast beef, bacon, rocket/lettuce, tomatoes and onion evenly over bottom half of tortillas. Tuck in sides of tortillas; roll up tightly to enclose filling. Cut in half to serve.
Follow chef Nono on:
Facebook: Facebook.com
Instagram:  Instagram
Be sure to get her new cookbook, order it from her social media account.