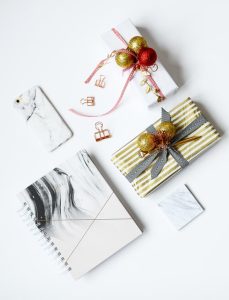 Looking for the perfect gift to make the festive season more special for your loved ones this year? Add to your shopping cart these proudly South African black-owned brands
The year 2020 has hit hard on many businesses, forcing them to close down. Why not support locally made brands in your festive shopping list?
Skinny Sbu socks
For your stylish, (and tall) friends who like luxury and style, and whose pants never reach their feet, why not buy them these premium socks brand that was founded in 2013 by a young entrepreneur Sibusiso Ngwenya?
Visit: Skinny Sbu socks
Tshepo Jeans
When you think of demin brands it's natural to think of names like Levi's, Guess or Diesel, but have you heard of Tshepo Jeans? It's a quality denim brand, founded by Tshepo Mohlala, who broke the internet when the Duchess of Susses, Meghan Markle, ordered his brand while she was on a royal tour to South Africa last year.
Visit: Tshepo Jeans
Maxhosa
Knitwear designer and founder of the Maxhosa brand Laduma Ngxokolo needs no introduction to fashion lovers. Fashion icons have approved him, brands have endorsed him and even global singing sensation, Beyoncé showed him love. The designer has managed to capture the hearts, nods, and awards from fashion lovers not only in South Africa but in other countries, such as London, Berlin, Paris, Amsterdam and New York.
Visit: Maxhosa
Bathu
Founded by Theo Baloyi, Bathu is a sneaker brand that was started in 2015. The shoe brand is a favourite for many fashion lovers and celebrities alike.
Visit: Bathu
Skyrule Twyst sparkling juice
Some brands are so good, it makes one proud to know they are made in South Africa. It might not necessarily be a gift, but why not buy the brand to take to a family gathering this December?
Siwela Wines
Founded by 28-year-old businesswoman and winemaker Siwela Masogo in 2018, this brand is a perfect gift to wine lovers and collectors. You know that someone who loves a glass or two… make their festive season merry with a wide range of wine collection the bran offers.
Visit: Siwela
Constance Beauty
I first came across the brand as Connie Transform Lipstick a couple of years ago. Now, the brand has undergone rebranding and added more beauty products to its name, including skincare products. Add this to friends who are obsessed with everything beauty.
Visit: Constance Beauty
Ziyanda Appliances
Launched in 2019, this brand offers kitchenware, including smart kettles, toasters, stand mixers and blenders. This high-end luxury brand is an investment gift for cooks who love to be in the kitchen.
Visit: Ziyanda
LM Florals
Nothing makes one's day, especially a lady, like a bunch of bright, beautiful flowers arranged specially for her. Add a personal touch, in addition to your gifts, with these beautiful flower arrangement services from LM Florals, founded by Londiwe Ngcobo, who also runs an events management company called Andimahle Building Events.
Visit: LM Florals
Which other proudly South African brands are you adding to your gift collection for your loved ones this festive season? Share in the comments below