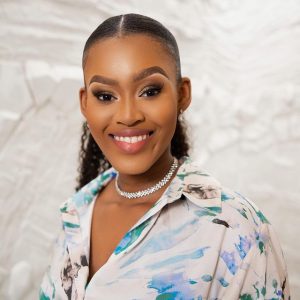 Born in the East of Johannesburg, Nomzamo Dhlamini aims to take the beauty industry by storm, one perfume at a time. She shares where her passion began and her success tips for young people
Take us back to your childhood, what were your career aspirations?
 I wanted to be a fashion designer in primary school because I loved all things fashion. In high school, I decided to become an entrepreneur because I am good at selling products.
What inspired you to be a businesswoman and what are the challenges and highlights you have experienced in your journey so far?
I would say the entrepreneurial drive that my mother instilled inspired me to be a businesswoman. Her optimistic nature, resilience and eagerness to keep going is truly inspirational. One of the challenges I have faced is having to deal with unreliable suppliers to deliver on time.
What role has your family played in helping your business venture?
I have a very supportive family that's always rooting for all of my accomplishments. Venturing into the fragrance business was their idea and I wouldn't have it any other way!
Tell us the meaning behind your brand name, Luxo Emporium, why did you choose the luxury space and why perfumes?
Luxo means Luxury in Portuguese and was created for generational wealth, as well as financial freedom, independence and helping women feel confident by smelling good in my fragrances.
READ MORE: Beauty With A Purpose
How have the different levels of lockdown affected your business and how have you sustained your business since?
Covid-19 came at an unexpected time and I'm fortunate that I launched my business during a pandemic. We're currently an e-commerce business where products are available and can be purchased online. I've sustained my business through consistency on social media.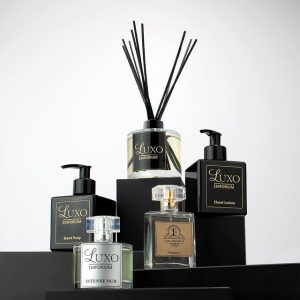 How big is your team and describe your management style
I have an all-girl group that is heading its own departments respectfully and because my business is still new, I'm still finding my feet regarding my management style. But for now, we're heading in the right direction because we have weekly meetings to stay up to date about our tasks.
Do you have a mentor? Why/ why not and what important role do you think mentors have on the success of career and businesswomen?
Yes, I do have a business mentor who avails himself and attends to my business needs at all times. It's extremely important for young entrepreneurs to have mentors because it gives them the opportunity and right skill set to learn about the do's and dont's of whichever industry you're in.
READ MORE: Do You Need A Mentor To Succeed? We Answer What Mentorship Is Not
Tell us about your busiest days and what are your plans when business is not doing well?
I'm usually up at 6am and go through the internet, by 8am, I'm out of the house making deliveries, during the day I do some admin and by 4pm I'm done with work and focus on my school work.
What is your definition of success?
It's important to focus on your vision and to be passionate about what you do. Therefore, I'd say success is defined as accomplishing your long and short-term goals.
What plans do you have to expand your business and what long-term goals do you have for it?
I have a lot planned for Luxo Emporium; however, at the moment I'm solely focusing on the brand because it's hardly a year old. We're still working towards being the go-to black female-owned luxury fragrance line in SA. Ultimately, one of my long-term goals is to have a physical store where people can get the ultimate Luxo experience, from testing out all of our products to purchasing them.
If you could host three women, locally or internationally, for dinner, who would they be and why?
Definitely, my mother and sister because they encouraged me to chase my dreams and never doubt myself no matter how difficult a challenge is thrown my way. I also look up to Basetsana Kumalo because of her work ethic and determination.
READ MORE: Note From A Mentor's Desk: Basetsana Kumalo
Lastly, what are your success tips for young people who want to start their own businesses?
Do your research, save enough capital and make sure that whichever business you're venturing in will sustain you through trying times like Covid-19.
Visit: Luxo Emporium
Images: Instagram