25- year- old perfumer and entrepreneur, Mirriam Kgole shares how she started her perfume brand, Liomi Perfume and her plans to help alleviate unemployment through it
Have you always been entrepreneurial, if not what sparked it?
To be honest I haven't been business-minded. I studied public relations and then worked for a government institution for a year until I fell pregnant in 2013. Since I was sickly throughout my pregnancy my husband insisted I stay at home and take things easy. I was frustrated with being a stay at home mom and started becoming a sales representative for a big beauty brand. Since I wasn't happy with the money I made there I went back to consult for a fragrance shop that I used to work for while I was in varsity. That really inspired the idea to build a proudly produced South African perfume brand.
Take us through the process of making your perfume, how did that come about?
Since I wanted to produce oil-based perfumes I did a lot of research and tried to find companies in South Africa that make such oils. I have found that companies that produce perfume oils were expensive for me to buy as they sold in big bulks. I eventually found a company in France, but it was too expensive too. I later met someone who specialises in mixing perfume ingredients and he taught me the process. This took me almost eight months to put the final product together since conception and my husband has also been hands-on in the business as he designed our logo and the bottles that we package the perfumes in.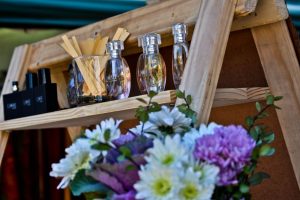 When did you officially start trading and how do you market your brand?
I started selling my perfumes from March 2016 but before then I only sold to my family and friends. At first I was skeptical of social media because of our packaging, but it's now one of our best tools we use to market our product. I am grateful for Brown Fense Market, where I first traded and which allows black-owned businesses to sell their products. Because of the quality of our perfume I have a lot of repeat customers.
How is your distribution model?
We have signed up representatives across provinces, such as Limpopo, Kwa Zulu Natal, Mpumalanga and Johannesburg so far. My passion lies in empowering young people and I want to help alleviate unemployment through my business. We are launching a website this week which will have all the details on how one can become a sales representative of Liomi. My aim is to be a black-owned cosmetic company that empowers at least 20 000 young people through this business model, by 2020.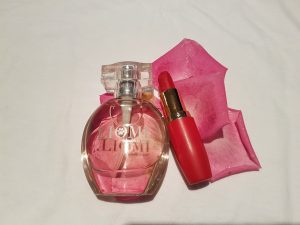 What sets you apart from other cosmetic brands?
Our perfumes are hand-made and are oil-based, which makes them last longer. We don't use harsh ingredients, such as alcohol. Because we make everything ourselves, we are able to sell our product at an affordable price!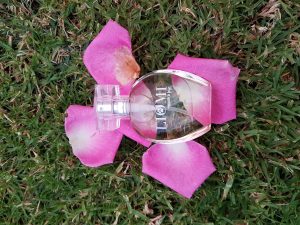 What is your advice to young people who want to make a success of themselves in business or in their careers?
Never give up. Starting a business does seem like a far-fetched dream for a lot of black people as we are trained to look for jobs. But you have to be bold to follow your dreams. Challenges will always be there but the results and achievements will make everything worthwhile. If need be, find employment to save up enough capital to start your business.
Connect with Liomi Perfume on: