Proudly South African Rooibos tea has so many health and beauty benefits. There's no reason it shouldn't be in your grocery cupboard.
Tea-lovers from around the world celebrated International Tea Day on the 15th of December 2017. Next to water, tea is the most widely consumed beverage in the world and can be enjoyed anywhere, anytime. In fact, on any given day around 2 billion people sip on the brew. Homegrown rooibos tea, known for its abundant health benefits, is a firm favourite among South Africans and tea connoisseurs the world-over. It can be enjoyed in a myriad of ways –  hot or cold and is becoming very popular in wine, gin, vodka, cider and cocktails, and is used as a flavour enhancer in yoghurt, ice creams, syrups, sauces, foods and more.
It is also considered an essential ingredient in beauty products and can be found in age-defying skin creams, cosmetics, shampoos, soaps and fragrances, and comes in countless still and sparkling iced tea varieties.
South Africa exports rooibos tea to over 30 countries, including Germany, the Netherlands, Japan, UK and US. Germany still remains by far the biggest importer of rooibos tea at 31%, with the Netherlands at 16% and Japan at 15%.
Spice things up by impressing friends and family with any of the deliciously decadent rooibos cocktail recipes found on www.sarooibos.co.za Here's our favourite recipe to try this summer: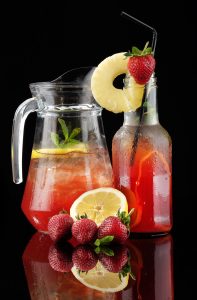 Strawberry Punch:
Ingredients
750ml strong, cold Rooibos
1litre apple juice
1litre granadilla/ passion fruit juice
1litre strawberry juice
2 bottles (750m leach) of sparkling red grape juice
1 punnet of strawberries, sliced
1 orange, sliced
Fresh mint leaves
Method
Mix Rooibos, apple, granadilla and strawberry juices and chill.
Add chilled sparkling grape juice.
Garnish with strawberries, orange and mint.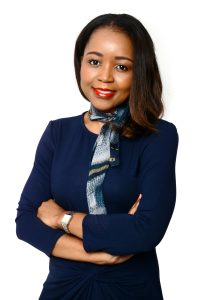 Award-winning businesswoman and editor-in-chief of Fabulous Woman Magazine, Pontsho Manzi, known as the Tea Connoisseur, loves to make a refreshing health rooibos/moringa tea – one of her favourite rooibos recipe. Here's how you make it:

READ MORE Beauty and the Business Talent

Rooibos Health Tea
1 Rooibos tea bag
1 Moringa tea bag
1 slice of fresh lemon
Lemon juice
3 thin slices of fresh ginger
3 cloves
Thumb length spear mint sprig
Honey to taste
2 cups of boiling water
Source: Supplied