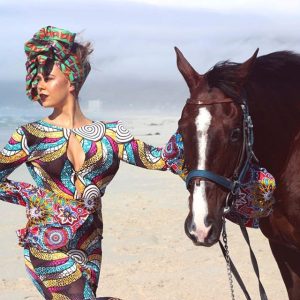 Down to earth, Adè van Heerden has been reigning as Miss South Africa since November 2017 when Demi-Leigh Nel-Peters was crowned Miss Universe. She shares that there is more to her than beauty, as well as her success tips to young people
Her impressive CV extends beyond the crown on her head.  Adè van Heerden is a medical doctor and a lieutenant at Military 2 Hospital in Cape Town. She opens us to us:
Tell us why you joined Miss South Africa?
To be honest it's not something I grew up aspiring to participate in. But it's the feminist in me that challenged me to use this platform to show people that there is more to women than beauty. We are smart, strong and independent and fierce.
So when did that decision to join the pageant start?
It was when I moved to Cape Town to practice being a medical doctor. I did have some extra time to reflect on how I can push my boundaries and growth. I am not a pageant girl but I really wanted to step out of my comfort zone. And what I love about Miss South Africa is that it stands for a great cause and it will force me to grow and assess who I really am.
Was being a doctor your childhood dream?
I've always loved working with people. But it was when I was eighteen where I had to assess where my future was heading that I took that decision. Being a doctor is an incredible opportunity and a calling because you have to have the ability to assist people at their most vulnerable moments. It's a humbling experience.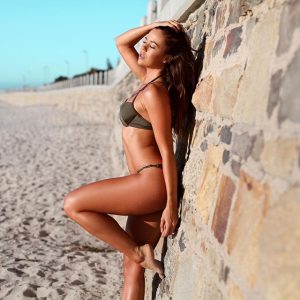 How have you used your platform as Miss South Africa to reach out to South Africa?
Causes that are close to my heart is mental health; especially when it comes to social media people in the limelight always paint this picture-perfect world. And what this does to young people it drives this unrealistic expectation to live up to. Unfortunately, this leads to anxiety and depression. I feel it's my responsibility to share that my world is less than picture perfect through my social media platform. I want to be remembered as that real girl.
What is your definition of success and have you reached it?
I believe in something called blissful dissatisfaction. Success is when you can wake up every morning and can fight your best fight. It's when you go to bed knowing that you made the most of your day even when things didn't go well for you. I believe we are heart to touch hearts, to connect,  to be happy, to spread love and to be happy. That, for me, is success.
READ MORE: South African Demi-Leigh Nel-Peters Crowned Miss Universe
What plans do you have after your reign as Miss South Africa?
Well, during my reign I am going to start workshops where I engage with young women about self-love and how to be the best version of themselves and how to set goals. Those are things I want to impart to people aside from being a doctor. I feel called to connect with women and that is something I will strive to do for a long time.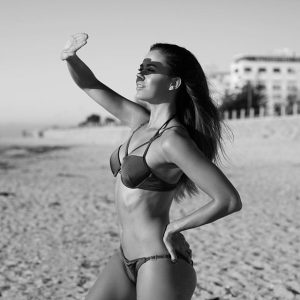 What is your advice to that discouraged young South African who is on a quest to achieve their success?
Every obstacle has the opportunity to be a launching platform. I have also struggled a lot in my life but I believe that challenges prepare you for the next big step in your life. If you have big dreams and have things you want to achieve I believe that no one can outplay you if you are the hardest working person in the room.
Connect with Adè van Heerden on:
Facebook: https://www.facebook.com/adevanheerdenn/
Instagram: @adevanheerden
Twitter: @MWSouthAfrica
Image source_Instagram
Official Miss South Africa