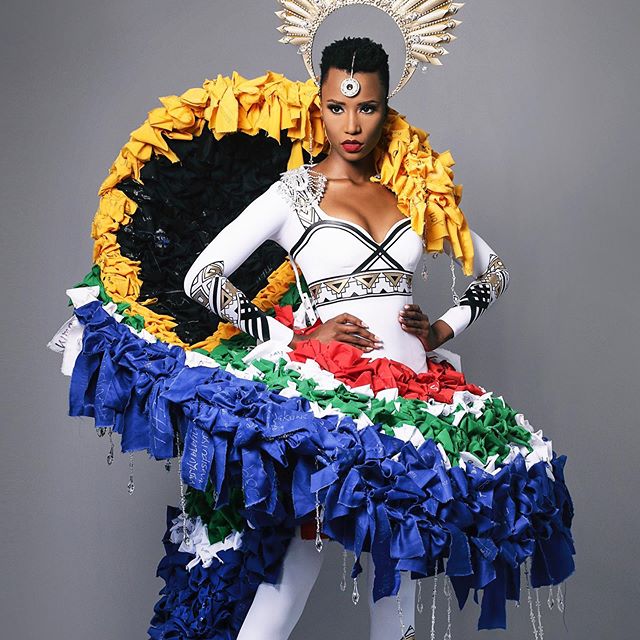 Miss South Africa 2019 Zozibini Tunzi took time from her busy schedule to chat to KDanielles Media about her reign as South Africa's ambassador, and her success tips to young people
Tunzi has made waves since being crowned Miss SA 2019 on August 9, 2019. Not only is she the first black pageant who won the title with her natural hair, but she also smashed traditional beauty standards burdened on women. She took time from her busy schedule in Atlanta, where she's preparing for Miss Universe, to chat to us about her journey so far:
Take us back to your childhood, what sparked your interest in pageants?
Through pageants I've met inspirational women from different backgrounds doing amazing things for themselves and their communities.
The first misconception people have about beauty queens is that they have no depth, which is why they don't find relevance in beauty pageants. This is far from the truth.
Which previous Miss SA inspired you to dream of being crowned one day and why?
I would not like to single out one Miss SA title-holder… they are all inspirational!
You have aligned your cause the UN's #heforshe campaign, what do you hope to achieve during your reign when it comes to gender-based violence?
To make the perpetrators of violence against women accountable. I want to ask men to be better, to do better.
Your final answer before your crowning was profound as indeed women have no reason for smiling at the current situation we are facing, but what is it that you aim to do as Miss SA to bring back a smile on a woman's face?
I think women would smile if they felt safer. That's the world I want to live in – a world where women are not afraid of being raped and physically abused.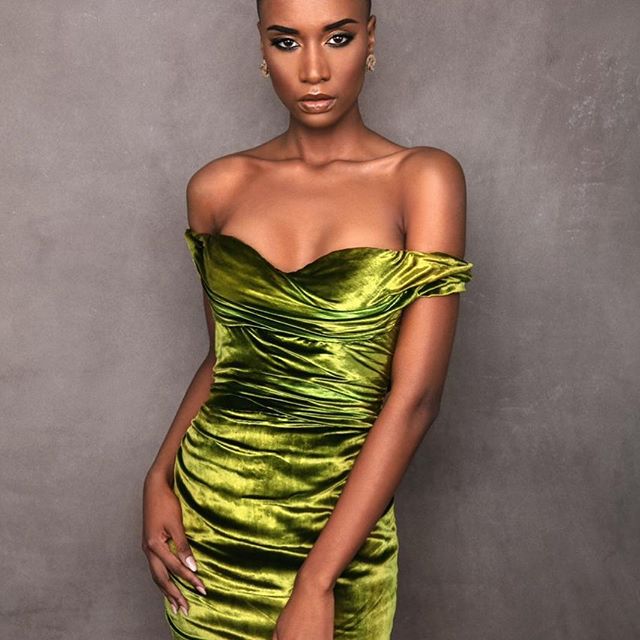 Tell us about your natural crown, why did you decide to enter the pageant with your natural hair? What message had you had the intention of spreading from the onset?
I entered Miss South Africa with my natural hair as a symbol of my firm belief in fair representation of any shape and form. And so, through my win, I hope I have inspired people, even if just one person to be themselves at all times and to never compromise their identities, and to insert themselves in spaces where they feel that people like them do not belong.
Who (apart from your mother) do you look up to and why, and if you had the chance to receive advice from them what is it?
Steve Biko, Nelson Mandela… they inspire me because they were selfless and put the greater good before their own needs. I would ask their advice on how they managed to achieve balance in their lives.
You have been Miss SA for three months now, what have been the highlights and challenges so far?
Every day has been a highlight. I have loved every minute. The challenges? Having to look made up and glamorous all the time!
This weekend, you will be representing SA on a global stage at Miss Universe, the world will literally be your stage, what message do you want to share to the universe, and should you take the crown what plans do you have during that reign?
I have thrown my weight behind the #heforshe campaign run by the United Nations to foster gender equality and fight against gender-based violence. Stop hurting and killing women – that is my message. And I hope to continue to work in this area throughout my reign.
What is your definition of success and do you feel you have reached it?
Success is following your dreams. So yes, I feel successful in that I am doing that.
Describe your busiest day
I start with a hectic, body firming Switch class , have my teeth whitened, get my eyebrows done, go for dress fittings, make public appearances, do work towards my #heforshe campaign, appear on television, give interviews to the media. I usually catch a meal at my favourite restaurant in Joburg, Zio La Famiglia in Hyde Park.
Who do you dream would invite you for lunch or dinner and what would you tell them or ask them?
Harriet Tubman, an American abolitionist and political activist who was born into slavery. She escaped and went on to rescue about 70 enslaved people, including family and friends, using the network of antislavery activists and safe houses known as the Underground Railroad. I am totally inspired by such courage and selflessness. I'd just listen to her – every word would be advice.
Lastly, what are your success tips to young people?
I only have one, simple tip to young people reading this: follow your dreams!
Miss Universe with take place on December 8, 2019 at Tyler Perry Studios in Atlanta. To vote for Zozibini visit the link below: