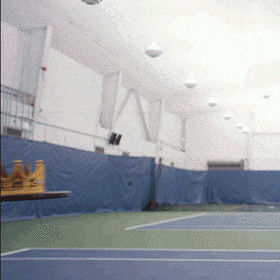 World tennis champion and icon, Serena Williams inspired by her daughter, Olimpia to launch a new clothing line for women.
Just nine months after giving birth to her daughter, Serena Williams returned to the tennis with a bang and slayed her first major tournament on Tuesday, 29 May 2018, beating Czech tennis player Kristýna Plíšková. What makes fashion news though is that she launched her fashion line, Serena a day after her tournament. The wife and mother, who also graces the July 2018 cover of Vogue UK took to Instagram the announcement, stating:
https://www.instagram.com/p/BjZnwwhl1t8/?hl=en&taken-by=serenawilliams
"They say life is about timing. I learned this lesson at age 18, when I chose to play a light tennis schedule because I wanted to go to fashion school. Some criticized my decision, but I knew I had two loves–tennis and fashion–and had to find a way to make them coexist. After 15 years of false starts, and people in fashion telling me "no," it only drove me to work harder. As a result, I discovered what it meant to invest in myself, and I allowed that belief in myself to drive me to reach my dream. Today, I am proud to launch @serena, my own online shop. Never stop believing in yourself, you're worth it. #BeSeenBeHeard."
https://www.instagram.com/p/BjZwh-5lq1h/?hl=en&taken-by=serenawilliams
Serena Williams has been an inspiration to many women across the globe for being comfortable in her own skin. Fans showed love and support to the star for her reason for wearing a Nike catsuit for her match on Tuesday. On social media, she wrote, "Catsuit anyone? For all the moms out there who had a tough recovery from pregnancy—here you go. If I can do it, so can you. Love you all!!"
https://www.instagram.com/p/BjX1maqloXv/?hl=en&taken-by=serenawilliams
Afer the match, proud husband, Alexis Ohanian posted on Instagram, "Supermama is back. Second time is even better. Is that Vibranium?"
https://www.instagram.com/p/BjZwxSXjltw/?taken-by=serena
We can't wait to see what the line will have in store for fans and fashion lovers.
Visit: https://www.serenawilliams.com
Oh, how about some #FlashbackFriday, with her guest appearance on Beyonce's Sorry music video?