The long-awaited makeup range that has honoured the late singer, Aaliyah will sure be a hit in the beauty space this month. 
No longer breaking news, but something worth sharing is that the international beauty brand Mac will release their limited edition of the MAC x Aaliyah range on 20 June 2018, available on http://www.maccosmetics.com.  17 years after a plane crash that led to her tragic passing after shooting the Rock the Boat music video, her memory will be honoured through this brand collaboration. Known as a style and music icon in the 1990s, the beauty brand took inspiration from her Try Again music video, amongst others to create a perfect make-up gift for her devoted fans.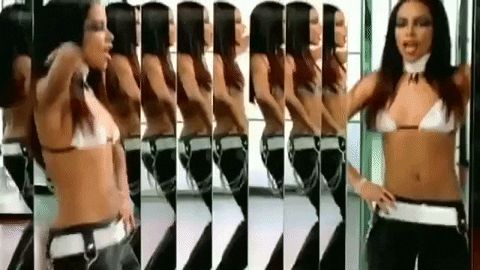 According to reports, Aaliyah's older brother, Rashad Haughton, has been part of the creative side of things, especially in naming the 12 piece products after her famous songs, such as Bronzing Powder called Baby Girl and a nine-colour eyeshadow palette named Age Ain't Nothing. Knowing that his late sister was an avid fan of the make-up brand that created her edgy style, he shared that the MAC was the perfect brand to truly honour her memory. He added, "All we wanted to do was represent her illustrious career, so we wanted to have looks and products that really represented her songs, represented really important moments in her life. Every pencil, every lip gloss, lipstick, or powder has a name that represents the color, of course, but also represents a part of her personality or song."
https://www.instagram.com/p/BjxCrPllIR3/?hl=en&taken-by=maccosmetics
https://www.instagram.com/p/BjVk0DDh1ns/?taken-by=maccosmetics
https://www.instagram.com/p/BjUt4blFySL/?taken-by=maccosmetics
https://www.instagram.com/p/BjVJYgUHTuR/?taken-by=maccosmetics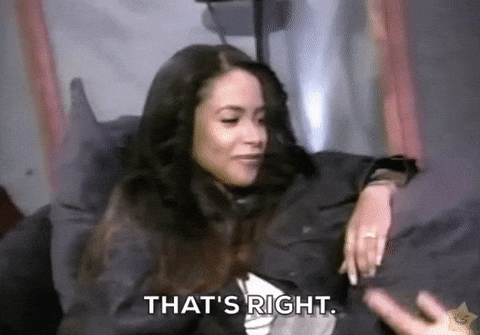 Source Giphy
With this much anticipation, we bet that the MAC x Aaliyah range will sell out. Watch this space!