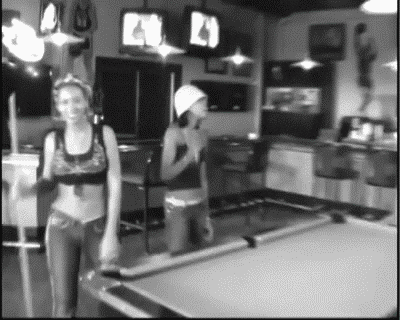 Being competitive can be a positive trait that guarantees success in every aspect of your life. But too much of it can pose a threat to your wellbeing. Here's how to balance this trait 
Many celebrities I admire, such as King Beyonce, Selena Gomez, and the late Aaliyah have admitted to being competitive, especially with themselves. There are many entertainers, business people, and career driven individuals always set the bar high and go the extra mile to achieve them, earning both respect and popularity for it. Being competitive is a trait like no other, it shows enthusiasm and passion for what you want to achieve and tests how far you can stretch yourself to get there. We are born into a competitive world, from top academic achievers at schools to beauty pageants it's no wonder we develop a competitive trait, whether we admit it or not. I admit I have been competitive with myself for the longest of times. What I noticed about that was that it led me to be hard on myself and it can hurt your self-esteem if you don't tick off the goals you set. It took me a while to consider myself human to a point where I accept and embrace the fact that I am bound to fail and make mistakes. I would like to believe that I am still competitive and still have a stubborn nature to achieve my dreams no matter how long it's taking me. It's just that the difference between now and a few years back is that I admit I need help and support every once in a while and that I don't resent myself not being where I thought I would be and even my peers who seem to have achieved a lot. Here's why I think being competitive is a good and necessary trait to achieve your goals:
You refuse to settle for less than what you believe you deserve: Competitive people dream big, so much so that even those close to them feel scared for them. The cool thing about this is that they are prepared to work very hard to achieve them, and often, no matter how long it takes, they do reach for the stars.
When you fall, you allow yourself to feel the pain that comes with it, but you soon bounce back up: I can't help but think of the likes of South African media personality, and king of hustle, Sibusiso Leope (DJ SBU) who was once broke while investing in his energy drink business. He also got fired from one of the previous radio stations he worked for amongst other challenges. In his social media pages, he once wrote, "Drop of blood, sweat, and tears. Emotions. Energy. Everything has been invested in my startup. [I've] been fired, laughed at, called crazy and more. Are you willing to risk it all for your dream?" He, along, other people I look up to remind me of Linda McMahon's quote that states, "It's not how you fall but how you get up that truly matters.
You always push boundaries: I don't know one competitive person who settles with one thing. They always try to find ways to better themselves. They always defy the norm and bang on doors that many say won't open.
You just don't give up easily: Patience, hard work, and persistence are key to success and that's what many people I have interviewed credit their success to. Giving up is the worse thing you can do to yourself, and competitive people don't take defeat lightly. They push until something happens!
Now here's the downside to this trait:
You are often labeled as self-absorbed, aggressive and to a degree, annoying: The good news about that is that it shouldn't matter what others think of you, especially when you are ethical when hustling for your dreams and the life you want.
You often go through a lot of stress: Because you overwork yourself to reach your dreams you are prone to go through a lot of stress, which harms your health and wellbeing. Yes, we work and live in stressful environments but you have to take it easy at some point.
You are often hard on yourself and can develop a lot of resentment: Competitive people are not used to failing and this is dangerous for your self-worth and self-esteem as we are bound to mess up and fail at some point in our lives. You have to accept this fact and stop taking yourself too seriously. When you start comparing yourself and measuring your worth on other people's success stories you are heading to a place of depression and unnecessary resentment. Run the marathon at your own pace in your own lane. It may seem hard to believe it now, but your season is coming.
The trick to life is to make every moment count and learn to balance everything. I am also learning that every day and the less I am too competitive with myself the more I find that there are milestones, even small ones, worth celebrating.