Mother's day is around the corner, and if money is the last thing you have to buy something special for her, why not show her your love through these ideas?
The financial impact from Covid-19 has left many people jobless and many families destitute. A lot of people the world over have had to dig deeper into their purses and pockets to provide food on the table, and buying gifts is probably the last thing on people's minds. The good news is that in South Africa, the lockdown has been moved to level four, meaning restrictions are a bit lighter and some people, who are fortunate, can go back to work and more shops are open. With this said, you don't need to make mother's day less special this year. Why not try the following ideas?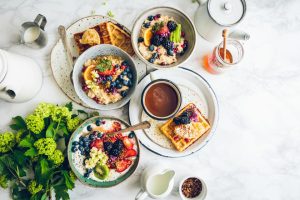 Cook her favourite meals: Wake your mother to the aroma of freshly baked scones, English breakfast or something that she enjoys eating in the morning. Then pull out a recipe book to cook her favourite meals throughout the day.
Treat her to a foot massage: Mothers are the backbone of our families, and though they might not say it, they need a break from time to time. Insist that she relaxes, while soaking her feet on warm water and giving her a great foot massage.
Present her with a family collage: Dig through your old family album and create a beautifully framed collage of your favourite family memories.
Create her favourite playlist: Do your homework and find out which of her favourite songs take her back to memory lane, and create a playlist either on her phone or on a CD. Take things further by designing a create CD cover for her, there are many great online design software, like Canva, that you can use.
Connect her with her friends, online: The lockdown has not been easy for anyone, but thanks to technology, we are able to keep in touch with our loved ones. Why not organise a virtual get-together with your mom's friends so they can catch up?