In its quest to keep its brand relevant today,  Miss South Africa continues to alter the meaning of pageantry and beauty as it undergoes a dramatic and exciting transformation for the new decade.
2019 was a massively successful year for Miss South Africa under its new management. It was praised for presenting the most diverse line-up of contestants in the history of the pageant, with the eventual winner Zozibini Tunzi going on to take the Miss Universe crown and capturing the imagination of people both home and abroad. We chat to the organisation's CEO, Stephanie Weil, about the changes it's implementing.
What are your goals with the Miss South Africa pageant this year?
Miss South Africa aims to be a 365-day empowerment boot camp, equipping talented, driven young women to find both their purpose and their best selves and will be driven by four pillars – empowerment, duty, championship, and beauty.
Can you expand on these four pillars?
Empowerment – Miss South Africa recognises the innate potential in young South African women and will provide both the tools and the platform to augment and shape this inbuilt talent into a leader who embraces her self-worth while inspiring others and creating a real social impact.
Duty – Service above self is a core value of the Miss South Africa brand with the winner aligning with a cause of her choosing, using her newfound influence to advance the work and the impact of an NGO that drives positive social change in our country.
Championship – Miss South Africa will be an ambassador for South Africa, both locally and globally, and a person who inspires young South African women to allow themselves to dream big and to overcome the challenges of their circumstances in order to fulfil their potential.
Beauty – The Miss South Africa Organisation believes that true beauty is a combination of self-confidence, authenticity, a healthy lifestyle and the tools to maximise one's assets. It is making a concerted effort to redefine the notion of "pageantry beauty" and celebrate the individuality and diversity of all South African women.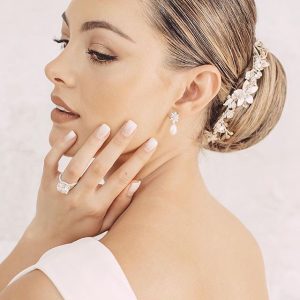 READ MORE: Demi- Leigh Nel-Peters Waves South African Flag To The World
With the lockdown in place for the foreseeable future, how will this year's pageant be run?
Covid-19 and the effects of lockdown have challenged the organisation in many ways, but we have used this time as a tool to think outside of the box and be as innovative as possible. We can confirm there will be a Miss SA 2020. We are excited about showcasing the new format and will make announcements on this very soon. We are fortunate that we started the online process in 2019 and intend to bring this to the forefront of what we are going to do this year.
Are you taking any ideas from other pageants being held around the world?
Pageant countries around the world are holding their auditions online, which is something we started last year. Our main goal is to bring about hope and showcase women empowerment through the Miss South Africa platform and believe that in any format this will be something that the whole country gets behind.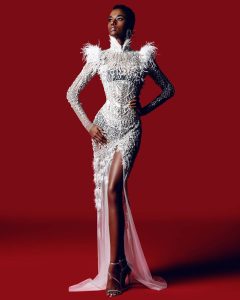 READ MORE: My Journey To Success With Miss SA 2019 Zozibini Tunzi
Do you think having Miss South Africa 2020 not being able to meet and greet people in person will hinder her duties?
No, in fact, I think by doing a lot of meets and greets online she will be able to reach – and inspire – even more young women across the country. Our main goal is to make Miss South Africa attainable and through online interaction, this will make it easier rather than harder. I think this year people will be engaging with and listening to the young woman who eventually holds the title of Miss South Africa 2020 more than ever.
https://www.instagram.com/p/B_1mv7qn6yO/
The Miss South Africa rebrand includes the launch of a new logo with the tagline Face Your Power. Embrace Your Future. It will also be launching the Miss South Africa Foundation this year, details of which will be revealed at a later date.
Connect with Miss South Africa on: