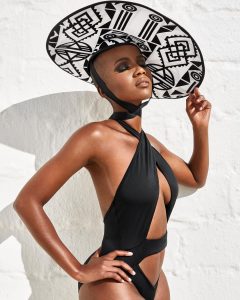 Miss South Africa 2020 Shudufhadzo Musida shares with us her road leading to being crowned, her mental health campaign during her reign and her success tips 
Congratulations on being Miss SA 2020. You were crowned in October, a month that commemorates your campaign, mental awareness, share with us your personal journey that inspired your campaign and what do you hope to see implemented during your reign?
It was amazing to be crowned during Mental Health Awareness Month. I believe mental health to be pressed in all of us because it is an issue that we all face. One in three people are expected to suffer from mental illness, but only one in 10 people will have access to mental healthcare treatment. What I would like to see is having engaging conversations around this issue without shaming people suffering from mental illness and rehabilitating people in our society. I hope during my reign to be able to assure even one or dozens of people that it's okay not to be okay and to seek help; and to emphasise that you are not alone.
Which women, globally and locally, would you invite for a round table and what issues would you discuss with them?
The women I would invite are Michelle Obama, Beyoncé, Oprah, and Dr Phumzile Mlambo-Ncuka to discuss how not to be boxed as women to behave in a certain way. I am happy that we are starting to break the mould and setting new standards for ourselves. I would like us to discuss ways to inspire the next generation of women to start a whole new lane for themselves.
READ MORE: Dr Phumzile Mlambo-Ncuka The Force Behind Fighting For Global Women's Rights
Share at least three things you are grateful for in your life?
I am grateful for my family, life itself and embracing God in my life.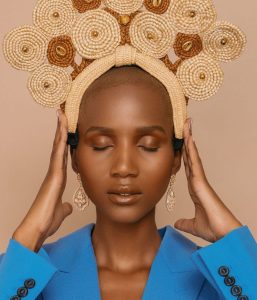 How would you define beauty?
The only definition I have of beauty is self-love.
What would you like to be remembered for as Miss SA?
I would like people to remember me as someone who lived a life of service to our country, and made conversations around mental health normal and acceptable.
READ MORE: My Journey To Success With Miss SA 2019 Zozibini Tunzi
Before joining the pageant, describe how life was as well as your career aspirations
Before joining Miss South Africa, my career aspirations were to work for the UN. That's why I studied for a bachelor of social sciences in philosophy, politics and economics to live a life of service for the rest of my life.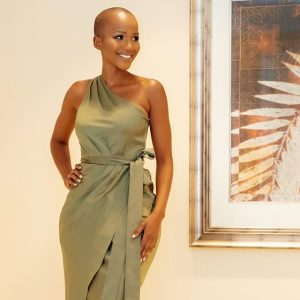 How do you define success and do you feel you have achieved it?
I think success has a lot to do with happiness and how others benefit from your success. Until I notice that people are benefiting from my achievements I won't deem myself successful.
What is your message to young people who are going through depression?
My message is you are not alone, even though you feel that way. Your feelings are valid, but remember that you are not alone and that help is at hand, always.
Lastly, what are your success tips for young people?
My important success tip is practice self-love and be kind to yourself. It's possible to achieve anything you put your mind to, but it will be hard if you are always hard on yourself. Also, do something that always makes you look forward to waking up every morning.
Connect with Shudufhadzo on: