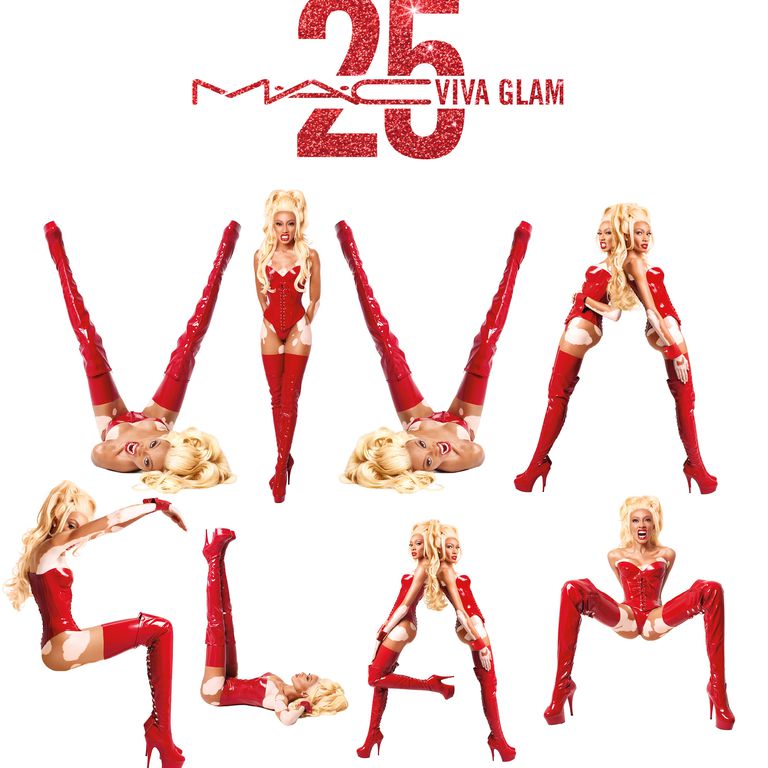 Globally renowned model, Winnie Harlow has teamed up with Mac Cosmetics to celebrate 25 years of Viva Glam, a campaign fighting HIV/AIDS around the world
On Halloween day, in November 2018, Winnie Harlow paid homage to tribute to RuPaul, who was the first face of the Viva Glam campaign 25 years ago. The model did that by recreating the famous drag queen's all-red leather outfit worn in the 1994 campaign and copied the exact poses. To celebrate 25 years of fighting the AIDS pandemic, Mac cosmetics teamed up with Winnie for their latest campaign and the model took the news on Instagram saying, "Thank you @MACCosmetics for not only allowing me to be the new face of Mac Viva Glam but using my Rupaul Halloween costume inspo creative for the campaign! I worked hard to pull this look and shoot together with my team. Inspired by one of the greatest charitable campaigns from 1994 (the year I was born), and I'm excited to announce MAC is using it for the newest Viva Glam campaign. If you know me you know makeup is a love of mine so I'm speechless! There is no makeup campaign more ICONIC than the @MACcosmetics #VIVAGLAMcampaign and I'm honored to work with them as they celebrate their 25th anniversary of Viva Glam."
https://www.instagram.com/p/BwRysxplhyK/
It is also reported that Since its inception, M.A.C has donated over R7 Billion towards the global fight against HIV/AIDS to several organisations around the world. She joins the likes of global celebrity heavyweights, such as Elton John, Lady Gaga and Rihanna who have also collaborated with MAC on Viva Glam.
You can shop online for the lipstick to join in the fight against HIV/AIDS. What better way to use the power of lipstick to empower society while glamming it up?
Visit https://www.maccosmetics.com/ for more.
What are some of your favourite MAC campaigns?
Image source: Instagram