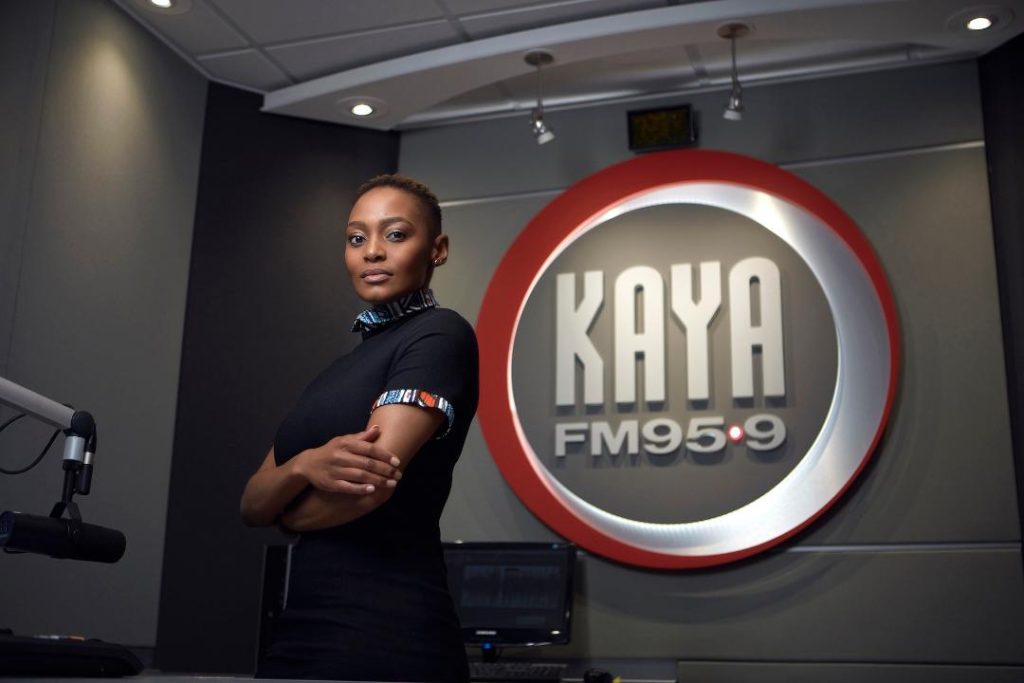 Renowned radio presenter, Mc, and 2019's recipient of the Mail and Guardian's 200 young South Africans in the Film & Media category shares with us her passion for media and her success tips
Share with us a bit of your childhood, what drew you to the media space?
I grew up as the last born to my parents and was actually very shy when I was younger, preferring to always be in the shadow of my older siblings – while deep down I admired them and would often emulate them. I late grew to be more confident given my participation in extramural activities like sports and the arts. It was through public speaking that I found my gift of the gap and love for communicating and speaking in front of large audiences.
Through the years, my passion continued and through being exposed to TV and radio, I saw a lot of broadcasters who were changing the narrative around who "we are" and what we can do.
From watching Oprah, Suze Orman, Lerato Mbele, Siki Mgabadeli, and Nikiwe Bikitsha – I was enthralled and excited by how one could merge their love for finance, commerce and communication into a career.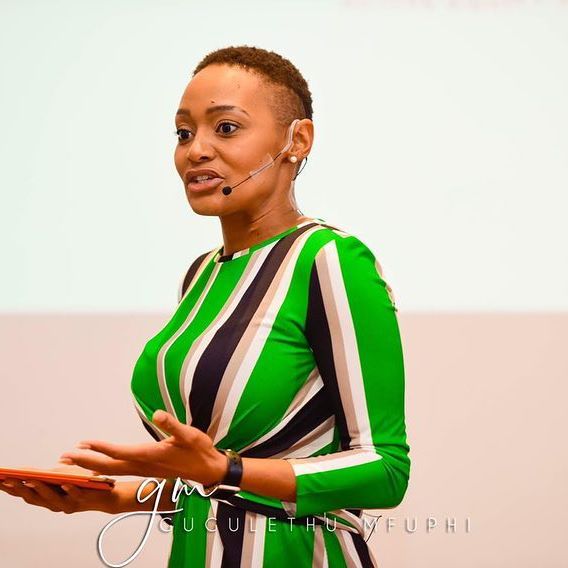 You are a renowned broadcaster and have engaged with top executives and politicians across different platforms, what keeps you grounded, neutral and passionate about what you?
My faith and my family keep me grounded – while they are my biggest supporters they are also offer constructive criticism to help me get better at what I do. Despite the public awareness around my job and what it is I do – they are always genuine with me and allow me to be myself around them.
My passion stems from constantly wanting to excel and setting the bar higher while still motivating others to live their lives fully and branching off to spaces where they too can come alive.
I love to challenge myself, flex my minding and my view of the world, and its during my interactions with people from all walks of life that I get to interchange and share ideas with them – thus, it keeps my fire burning, to want to know more, see more, do more and be better at it.
Share with us some of the challenges and highlights you have experienced in your career?
Some of my highlights include traveling to little known corners of the world that I may never have thought of – one such country is Equatorial Guinea. I've travelled to some parts of Francophone Africa, like Senegal, Ivory Coast and Cameroon including some more familiar states like Zambia, Nigeria and Kenya. All have their interesting cultural nuances and dynamics which have made my interactions with their nationals so much more authentic. These travels including to places like Switzerland and the US have all aided me in establishing and maintaining a global reach and network of friends and colleagues whom I often get to interact with and a learn from.
Some challenges include – people and politics. When trying to establish yourself as a conversation strategist and professional moderator – you always have to ensure that when liaising with individuals the politics and power of the organisations that we represent can at times overpower the basic interpersonal relationships we try to establish. They often say – it's not personal, its business. And that can sometimes be the challenge, to ensure that professional misalignments don't eat away at your character – nor are they a reflection of it.
Describe to us your busiest days
My days are hardly ever the same and are primarily dependant on how I choose to align with specific projects.
I usually workout in the mornings to set the tone for my day  I do a market update and share business news on Kaya FM's breakfast show at 7:40 am. From here my day is either filled, with events where I moderate and chair conferences, client meetings and proposals, participating in research seminars with my colleagues or media training or school commitments.
Depending on the assignments of projects – I may be out filming or recording shows or voice-overs for some of the media brands or other corporate entities that I collaborate with.
What is your definition of success and do you feel you have reached it?
Success is fluid for me, I feel as though it's a difficult word to define. I believe that life alters, moves and demands different versions of ourselves and challenges us to reinvent and reinvigorate certain elements to who we are or how it is that we do things. Despite this, I do believe that success brings an overwhelming feeling of satisfaction, pride, and contentment.
I do believe that I have attained certain levels of success in my life – but that does not limit my drive want to do more, be more and have a greater impact on society.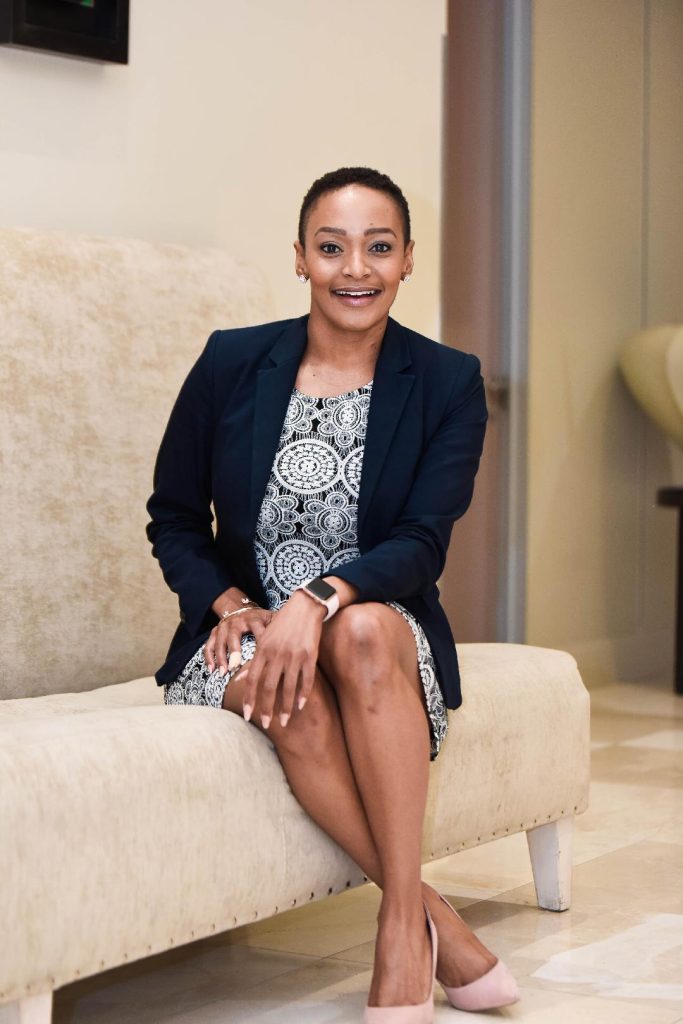 What is your take on mentorship for the one to succeed in any industry they find themselves in? Do you believe in mentorship and do you have one?
Mentorship is certainly important and can aid in providing one with guidance as to how to navigate their career. I believe that mentorship can also take place in a variety of ways too instead of formal rigid structures. As long as genuine principals and guidelines are shared.
I have several mentors some within my field and others from external or alternative fields – this helps me get a different perspective on my career and life in general.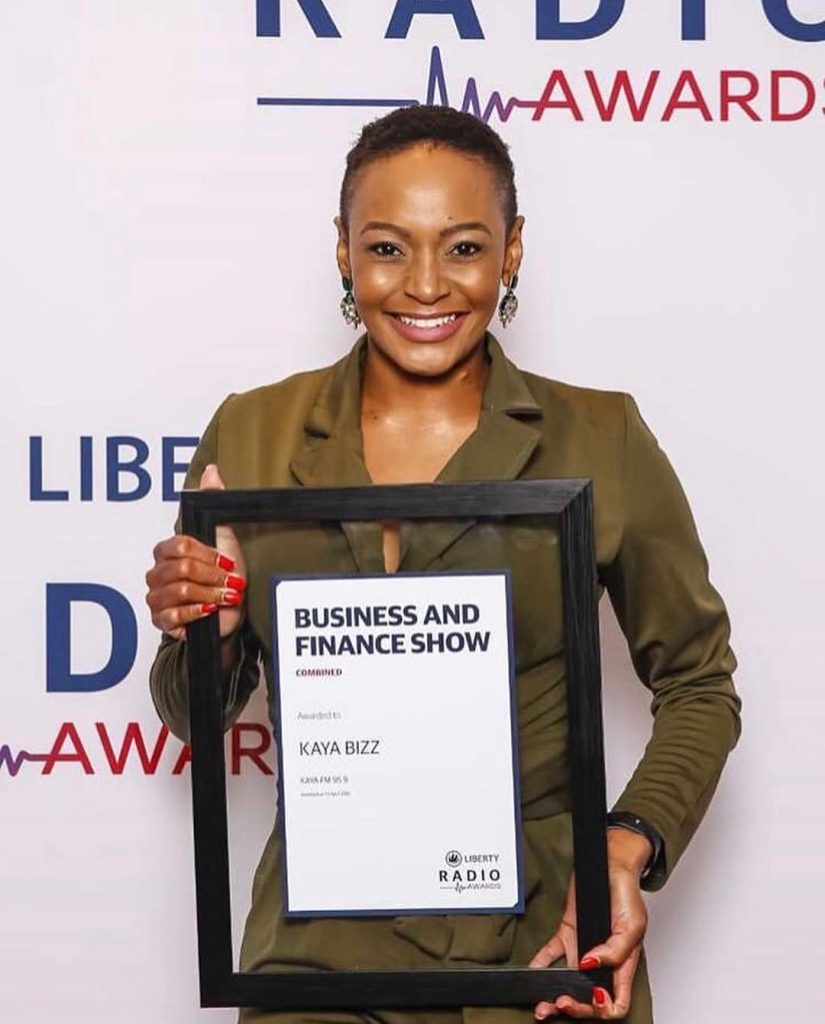 Congratulations on winning the Liberty Radio Awards for your show, Kaya Bizz, earlier this year, what do you enjoy most about presenting the show and is there more you would like to add to the show?
Thank you! Hosting a radio show is a dream come true for me, I enjoy speaking and sharing information with audiences and listeners. What I love most is having the opportunity to engage with listeners and here their views on how they receive and translate the information we choose to share with them.
The team and I always look forward to adding new elements to the show. Our next big plan (logistics permitting) would like to have an investment club, where myself and listeners save or invest in the same assets and (hopefully) build communal wealth.
What are your short term and long term goals in your career?
Short term – to continue to craft conversations in the media space in SA and across the continent. To grow and be a leader in this space and also offer encouragement and insight to those who are interested in commerce.
Long term – to contribute to how we as people view and experience money. Also teaching young women to unlock more of their decision making power.
Which was your most difficult, awkward or embarrassing interview? And please highlight your favourite as well.
Most difficult interviews – I can't think of one. There may have been a few with high profile guests who struggle to articulate themselves well… in this case, I usually to assist the guest with their responses, getting them to relax and not tense up too much. "Relax and let's have a conversation" – this is usually my stance to interviews.
What would you tell your younger self?
Believe in yourself. Trust your intuition. It's okay to take the path less travelled.
Lastly, what are your success tips to young people?
Be truthful in all that you do. Manage your time well – it's a finite asset. Diversify your skills base. When things go wrong
Connect with Gugu on
Twitter: @gugumfuphi
Instagram: @gugumfuphi