25-year-old actress, presenter and MC Candice Modiselle is slowly becoming a force to be reckoned with in the entertainment industry. The last born of the Modiselle sisters shares where it all began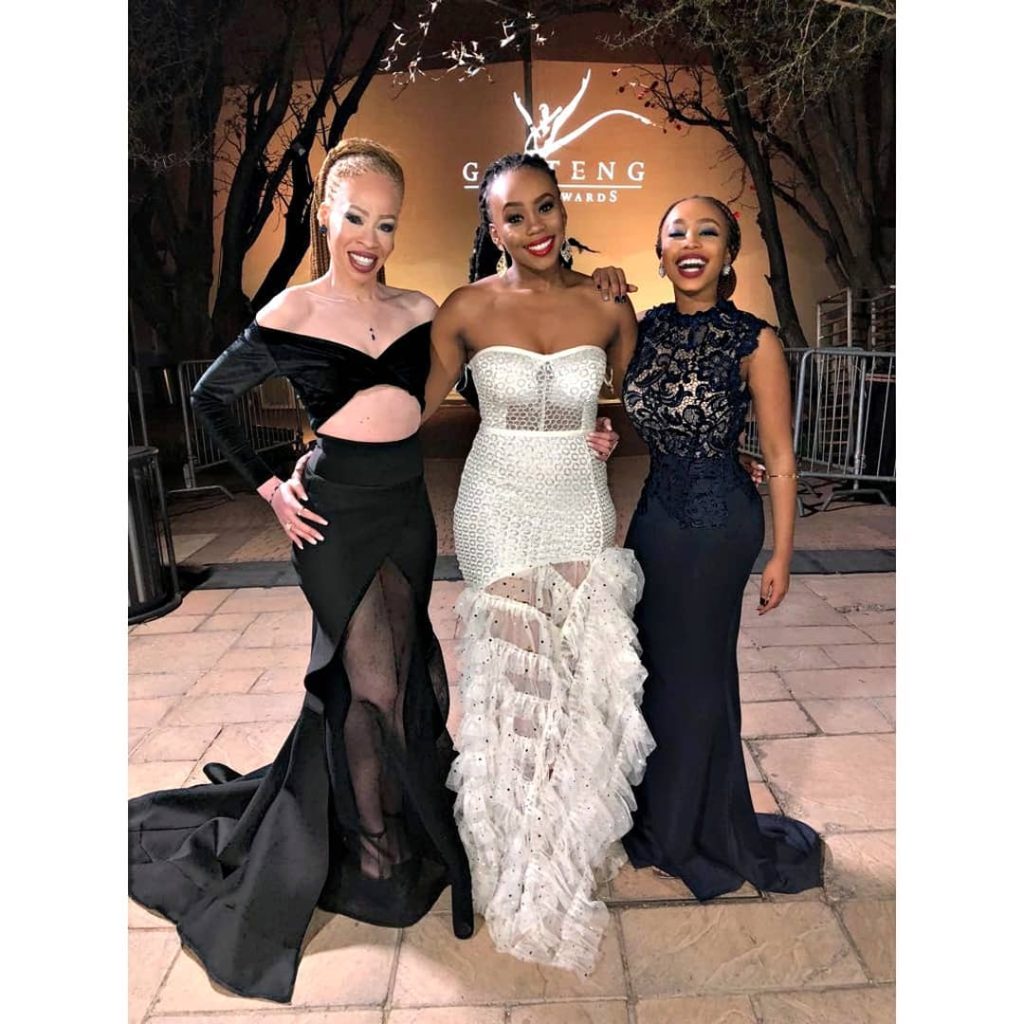 Candice and her sisters, Refliwe and Bontle Modiselle who are renowned multifaced artists, remind me of a post I once saw on Instagram where someone shared a photo of Beyonce and Solange stating, "How is it possible that one woman has such a powerful womb?" I somehow share the same sentiments with these sisters, who are smashing every aspect of their careers in the entertainment industry. I am lucky, that even with her busy schedule, the smart and beautiful Candice set time to chat with KDanielles Media about her career as well imparting some of her success tips. I hope the story inspires you as it did me:
Give a glimpse into your childhood, what were your childhood dreams?
I had a colourful childhood and a beautiful upbringing. I was raised by a single mother, alongside my two older sisters; Refilwe who is eight years older than me and Bontle who is four years older than me. It was just the four of us. We lost my father in 1997.  I remember at the age of seven I wanted to be a trapeze artist. I wanted to work in the circus full time, but I am still a performer. I also wanted to be so many other sings, and I have always been a performer since the age of 10
What was it about the entertainment industry or the arts field that drew you to it to a point of wanting a career in it?
I loved seeing the faces of my family light up, especially through laughter. Hearing them chuckle because I invited and ignited that feeling in them was great. They were my first, and to this day are my best audience. But I made a stern decision to make a living as a performer after watching bab' Hamilton Dlamini and bab' Mncedisi Shabangu perform in the Woza Albert production at the Market Theatre in 2011.
Share with us what, from your experience, entertainment is not, what misconceptions does the public have about it?
There's a broad misconception about entertainment; firstly, the financial stability that it comes with. For some strange reason once people see you on television or on a public platform it means you have millions. Also, people think that it's an easy industry and there's no science behind it, hence the lack of respect for it. Another misconception was born at the dawn of social media, most people think just because they have a huge number of followers they are eligible to be entertainers. Popularity doesn't mean that you are an entertainer, relatability also doesn't mean you are a great actor. There's a craft, and to a degree, some talent, behind performing and you need to nurture it to be able to create sustainability and longevity in this industry.
What have been some of your challenges and highlights in your career?
I am one person who believes that it is the struggle that allows us to savour the sweetness of success. With that said, the challenges I faced was breaking into the industry but the main one is the staying power. I had questions such as how do I gain a platform that will provide longevity and familiarity with respect to my craft? It's not enough when people recognise the face but not take it seriously and appreciate what I do. I wanted a platform that would allow me to engage with an audience that would recognise my talent and at that time YO-TV was that. But it took a long time for me to get there, I was rejected countless times. From the age of 18 I have been auditioning for countless things, but only at 21 did I get my first break into the industry. Remaining relevant, for people to take you seriously and get the rates you deserve will be a challenge. The highlights are the growth I have experienced; in the past two years, I have gone from YO-TV, to Generations the Legacy, Live Amp, Selimathunzi, as well as being a radio presenter for Massiv Metro, and theatre, which I have been in for 15 years. I also have two brand new shows that are coming up and that is a blessing for me.
How have your sisters, Refilwe and Bontle helped and shaped you in your career? What is it about them that you take inspiration from?
I am very fortunate to have two sisters who have paved the way for me as far as this industry is concerned; not that they made things easier, but they gave me the insights and information on things I wouldn't have ordinarily known. They also mentor me and give me the reality of things that happen in this industry. As multi-dimensional artists, they have given me the full scope of what this industry is like and have been able to prepare me for it. It's how they fought relentlessly for their relevance, for their staying power, and for their respect that is a marvel to behold and I am blessed to share the same blood in my veins. With that said, I have also experienced some pitfalls that have allowed me to learn lessons that I as an individual had to know.
How significant is youth month for you and what is your dream for the youth of South Africa?
I honestly think that youth month is extremely relevant in that we have a day where we commemorate the fallen heroes of our struggle. However, we do not maximise on it as a country and we do not create enough honesty around what happened as far as the apartheid regime is concerned. I completely understand the people who say we need to move on, but I feel that the youth is misinformed about the things that happened realistically, and how can you appreciate where you are when you do not acknowledge where you come from? Also, I truly believe that June 16 is just a day where people take the day off; and for the youth to turn up. How then, can we commemorate our fallen heroes if we are intoxicated that day? I think it's a significant day but I don't think it's a shared significance amongst the other youth and that definitely needs to change.
Tell us about the Entrepreneurship Education you started, what inspired it and how has it been received?
I have a very strong history in entrepreneurship, having run a company at the age of 16, alongside an incredible team of strong-willed, and ambitious students under a programme called Junior Achiever South Africa. It still runs today. They take grade 10 and grade 11 top achievers in Business Studies and put them in one room every weekend to train them on entrepreneurship and allow them to run their own company. I also wanted to give young people the same experience. Hence I am still with the organisation today as one of the mentors. I also work closely with Dene Botha from Pride Factor. He has something called Inspired Youth, where every June 16, we run the Gauteng Youth Expo which happens at Nasrec, where we get incredible panelists and speakers that young people can relate to and inspires them with what Youth Month is about. We also work with the Department of Higher Education and Training, as well as Entrepreneurship Development in Higher Education where we offer talks on entrepreneurship and what it means for you to run your own company. I have realised that through SMMEs this country can combat the high level of unemployment. Economic freedom won't come easy but if we start small we will be able to make a significant change and we cannot always rely on the bigger piece of the pie but rather on the micro environment, which is the everyday man and the entrepreneur and that is what I wanted to impart on young people.
Lastly, what are your success tips to young people in South Africa?
My success tips are, always maintain a positive attitude, even in the midst of adversity and trials. Everything happens for a blessing, a lesson, a reason and a season. So if you maintain that level of focus, a positive attitude, surround yourself with people who have the same level of focus and great energy than I promise you that you will continue learning and growing. I also strongly advise you to respect every single person that you come across because I have seen in my career that it's the relationships that I formed that have allowed me to grow from one place to another. Remember that falling is not a failure and failure is never final.
Connect with Candice on:
Facebook: facebook.com/candice.modiselle
Instagram: candicemodiselle
Twitter: twitter.com/CandieModiselle