22-year-old, six-time award-winning cricketer has been top of his game since representing South Africa at the 2014 ICC Under-19 Cricket World Cup, as well as being ranked the number one bowler in the world in the ICC test rankings this year. He shares where it all started and his success tips.
What sparked your interest in sport, particularly cricket?
I was always active as a child so sport was a natural thing to do. I've also experienced that sport creates a lot of emotions in you, such as competitiveness, passion and the will to win. I chose cricket because I was the best at it.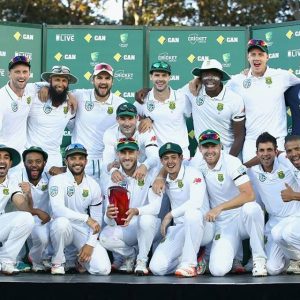 How were you selected to be part of the national cricket team (The Proteas)?
It all started at school. I was fortunate to be part of the Under 19 Cricket world cup in 2014 and did well there. I then played for the Lions and had a good season. I got chosen to play for the T20 Squad that played in Australia as well as the for the ODI in Bangladesh. Recently I was chosen to be in the test team where we played in India.
Would you say you have you reached success?
I have reached some level of success but it's never-ending. There is more to do, like improving my skills and discovering myself.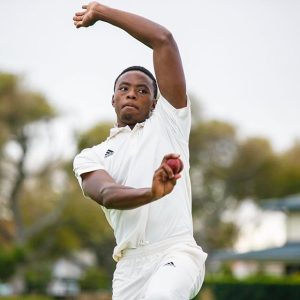 Do you see a long-term career in Cricket?
Definitely. I love it.
Apart from sport, what keeps you busy?
I love spending time with my friends and family, as well as listening to music and traveling.
How would you describe yourself in three words?
Calm. Driven. Skilled.
Does being named the number one bowler in the world put pressure on you?
There is a bit of pressure, especially the hype, which I am not good at. But I am dealing with it by acknowledging it and not allowing myself to get caught up in it. But I want to challenge myself to stay there, so the pressure is from within.
What is your message for a young person who is striving to reach their goals?
You need to have a passion for what you are doing and know why you are doing it because loving what you is better than doing things pointlessly. You must also understand that not everything will go your way and that is where you need character as a person. Everything has a trick to it, you have to figure out what is limiting you and what you need to do to get to where you want to be. I also believe that it's important to stay calm in your journey and when you reach success, enjoy your success.
Connect with Kagiso on:
Facebook: http://www.facebook.com/KagisoRabadaOfficial/
Instagram: @rabada_25
Twitter: @KagisoRabada25
Catch Kagiso Rabada at the 2018 Momentum ODI PinkDay on 10 February. 2018 will mark the launch of Momentum PinkFriday, the day before match day, which is a call to action for everyone to #PitchUpInPink to show support. This is a way for absolutely everyone to get involved, and not just those lucky enough to be at the match. In previous years fans attending have not disappointed with flamboyant and fanciful outfits in more than fifty shades of pink and now everyone can get in on the pink action. Companies and schools are encouraged to rally staff and scholars to #PitchUpInPink on the Friday before the match.
The call to action is clear: whoever you are, wherever you are #PitchUpInPink, on the Friday before, on 09 February 2018 or on match day, Saturday 10 February 2018 and to donate as much as possible to this worthy cause. Donation can be made via a Snapscan QR code.
For more information about how you can get involved visit http://www.PinkDay.co.za
Image source: GQ and Instagram
Additional information: http://cricket.co.za