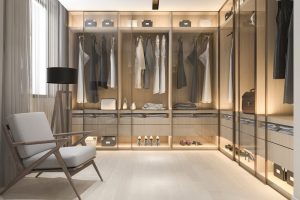 Your dress style is one of the loudest statements you make to others about yourself. We show you ways you can give your wardrobe a professional makeover
So, you just got a new job. Congratulations! Now, the panic sets in. You've used up your only professional outfit during the interview. Uh-oh. How are you going to "dress the part" for your new 9-5? You might think that you have to spend a lot of money to fit in at your new corporate job or startup. While it's true you should invest in quality pieces that will stand the test of time, it doesn't mean you have to break the bank.
Here are a few tips for giving your wardrobe a professional makeover:
Arrange a clothing swap
If you have friends who are around your size and looking to freshen up their own attire, consider organizing a clothing swap. It's a great way to revive your wardrobe without spending a single dollar.
Professional shoes
Yes, your Chucks are amazing but when you're trying to assemble a work outfit, they're not always the most professional of choices. If you're heading in a semi-formal or business casual office environment, it's time to go for a chic choice like sophisticated flats. Choose flats that you'll be comfortable in all day long so you won't have to rely on a "back-up" pair.
Consider a Capsule Wardrobe
Do you have a lot of clothing but none of them go together? A capsule wardrobe solves this issue. So, what is it, exactly? A capsule wardrobe is your closet pared down to quality, timeless basics. Here are some staples that you may want to consider when you're building your own capsule wardrobe: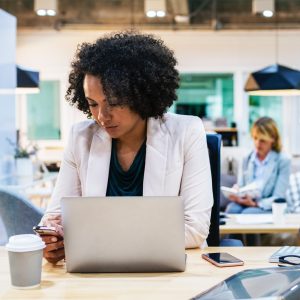 The idea behind a capsule wardrobe is that they can easily be mixed and matched.
Pay attention to fit and fabric
So, maybe you've found an amazing piece of clothing. Before you head to the checkout line whether real or virtual, take a second to investigate what you're about to buy. Fit can make all the difference. When an item of clothing fits you properly, it helps you assume a level of professionalism you wouldn't otherwise be afforded with slouchy, ill-fitting clothing. Even if you're facing a steep learning curve at your new position, your clothes will speak to your professional motivation.
Another aspect of clothes you should focus in on is the fabric. Try your best not to fall in love with too many "dry clean only" tops and pants. Let's be real, the likelihood of you making it to a dry cleaner regularly is slim to none. So, instead, choose fabrics that are less likely to wrinkle. In a pinch, wrinkle release fabric sprays are always an option!
Source: Supplied
Images: Supplied and @lerato_seuoe