Singer and business mogul Rihanna has the world reacting to her refusal to headline the 2019 Super Bowl Halftime Show to support Colin Kaepernick
Celebrities like Rihanna have such a huge influence and impact on the decisions they make, and it's great when they use that to stand up for what they believe in and to high light social ills. In the Carters' Apeshit single, Jay Z, who played a role in Rihanna's musical career also turned down the offer to headline the Super Bowl as he mentioned in his lyrics, 'I said no to the Superbowl, you need me, I don't need you. Every night we in the end zone, tell the NFL we in stadiums too…" It's undeniable that the Super Bowl Halftime Show is a huge opportunity to pass considering that likes of King Beyoncé, Lady Gaga, and Michael and Janet Jackson have all performed for the show. But I guess there's more to Rihanna than being just a bad gal.
It's reported that Riri turned down the coveted offer because she doesn't agree with how the NFL has treated Colin Kaepernick, the former player who's currently involved in a lawsuit with the NFL for kneeling during the national anthem in protest against police brutality, racial inequality, and injustice against African Americans; and who started the #TakeAKnee movement. Kaepernick is out of the NFL, after having not played for two years and not being signed to a new team.
American band, Maroon 5 are said to replace Rihanna at the Super Bowl Halftime Show taking place on 3 February 2019. Here's the cool part, some celebrities have joined millions of her fans to applaud her for turning down the offer. Comedian and actress Amy Schumer is amongst Rihanna's supporters, taking to Instagram the news. "Friday thought. I wonder why more white players aren't kneeling. Once you witness the truly deep inequality and endless racism people of color face in our country, not to mention the police brutality and murders. Why not kneel next to your brothers? Otherwise how are you not complicit? I think it would be cool if @maroon5 backed out of super bowl like @badgalriri Did. I personally told my reps I wouldn't do a Super Bowl commercial this year. I know it must sound like a privilege ass sacrifice but it's all i got. Hitting the nfl with the advertisers is the only way to really hurt them. I know opposing the nfl is like opposing the nra. Very tough, but don't you want to be proud of how you're living? Stand up for your brothers and sisters of color. And the hottest thing a guy can do is get down on one knee. Not to propose but to reject the treatment of his teammates by this country…"
https://www.instagram.com/p/BpHod5bl0TJ/?hl=en&taken-by=amyschumer
Anika Noni Rose also tweeted, " I've loved @rihanna for some time. I love her even more today. #Superbowl #NFL,"
I've loved @rihanna for some time. I love her even more today. ? #Superbowl #NFL

— Anika Noni Rose (@AnikaNoniRose) October 19, 2018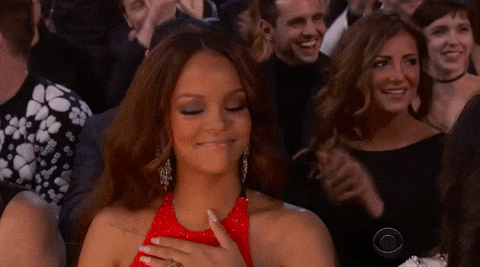 Personally, I salute and respect Rihanna for turning down a million dollar offer to fight against social ills. What are your thoughts?
Image: Instagram