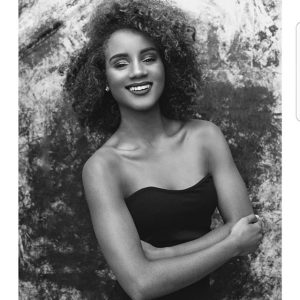 25-year-old part-time model and teacher, and hair influencer Margo Fargo shares why she entered the 60th Miss South Africa and her message to young people
Why do you want to be Miss South Africa and what do you think you will be able to bring to the role?
I want to be a part of this legacy of women who have challenged the status quo and have been a force to be reckoned with. I would use my role to tackle social challenges such as food insecurity and to work with the youth to help equip them for the futures they desire through sustainable resources. I would want my role to be a true representation of South Africa which I believe I am. There is power in telling one's story unapologetically and knowing that you have a responsibility of not only being an example to many but understanding the importance of what exactly is needed to be done to build and pave the way for generations to come. My upbringing, circumstances and what I carry has moulded me for a time such as this.
Who is a previous Miss South Africa who has inspired you?
There are so many Miss South Africa's who have certain attributes and qualities that inspire me because each one possesses something different. But if I were to pick one who I resonate the most with because of her upbringing, it would be Liesl Laurie. She is a go-getter and has shown how possible it is to turn setbacks into comebacks. She has inspired me and many others to not be defined by circumstances but rather by who we say we are.
Who are your role models/who has inspired you?
There are many people in different industries who I draw inspiration from; Graça Machel, Wendy Ngoma, Basetsana Khumalo and – my absolute number one – my mother. She has so much compassion, grace, and a strong will. So much sacrifice has been made for me to be where I am, and she is a leader who puts others first no matter what. I admire that and have learned a lot from her.
What do you do in your spare time?
I love to spend time with different people and learn more about them. I love the outdoors and I bake up a storm as a form of therapy. I can make a mean three-layered chocolate cake. I love trying out new foods and attempt healthy versions of them. My hobbies are running, spending time with young girls who need assistance in any way. I love attending different events that allow me to network and learn.
What is your message to young girls and young women in South Africa?
Do not ever think that you are inadequate to make it happen. It is your time to step up and rise above your doubts. We need each other for we are stronger together.
If you won the Miss South Africa crown and was able to meet one person, who would it be and why?
It would definitely be Graça Machel. I would soak up every bit of knowledge and wisdom I can get from her. It would be a delight to meet such an influential woman.
What is the one thing people would be surprised to know about you?
I grew up playing with my brother's cars, climbing trees and chasing cattle. I only started wearing shoes when I started grade 1. I was never the pageant girl. I was the nerd who only worried about homework instead of brushing her hair.
What are you reading?
Without Rival by Lisa Bevere and Battlefield of the Mind by Joyce Meyer
What music are you listening to?
A little bit of everything. Mostly Gospel as well as a gym playlist with various South African such as Black Coffee, Prince Kaybee, Shekinah and Babes Wodumo/Destruction Boys and other international artists.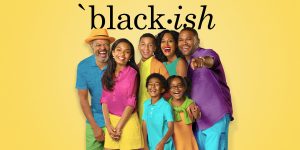 Your favourite TV shows?
Black-ish and The Doctors
Your favourite meal?
Definitely my mom's famous sweet grilled chicken, her dumplings and lamb stew.
What is your favourite quote?
"My circumstances do not make me what I am, they reveal who I have chosen to be" by Wayne Dyer