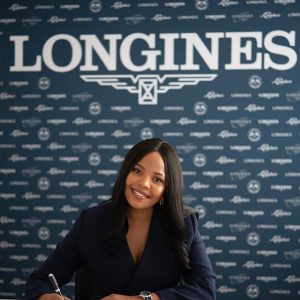 International award-winning South African actress, film producer and businesswoman, Terry Pheto, has officially been welcomed as a Longines Family Member.
The Longines Family continues to grow with the entry of the South African actress, film producer and businesswoman, Terry Pheto. The official welcoming took place on Thursday, 13 June, at the Swiss watchmaker's headquarters in Saint-Imier (Switzerland), where the new Longines Family Member was welcomed by the brand's management and given a private tour of the establishment.
The excited Terry Pheto said, "I am particularly honoured to become Longines' Family Member. I have had the chance to visit Longines' headquarter in Switzerland, discovering the company's fascinating history. Collaborating with a brand that has been around for such a long time is a tremendous responsibility, but also a great opportunity,".
READ MORE: My Journey To Success with Terry Pheto
Terry Pheto was first welcomed by the Swiss watchmaking brand as a Friend of the Brand in 2017 and their relationship over the past two years has blossomed. Terry Pheto now joins a select, handpicked, group of Longines Family Members from across the globe representing the brand in different territories.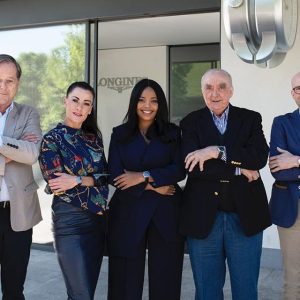 Known for the elegance of its timepieces, Longines is a member of Swatch Group Ltd., the world's leading watch manufacturer. The Longines brand, with its winged hourglass emblem, is established in over 150 countries.
Connect with Terry Pheto:
Facebook: Terry Pheto (https://www.facebook.com/TerryPheto/)
Twitter: @TerryPheto
Instagram: @TerryPheto