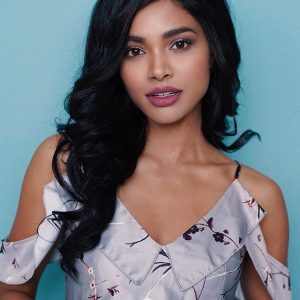 23-year-old fifth-year medical student, Karishma Ramdev, shares why she joined the pageant, as well as her message to the youth
Why do you want to be Miss South Africa and what do you think you will be able to bring to the role?
Ever since I was a little girl I've had this innate desire to help people. It is one of the main reasons I am studying to be a doctor. Over the years following Miss South Africa, I've seen how this platform has given women the opportunity and resources to make a difference, and this is exactly what I want to do.
What qualities do you believe a Miss South Africa should possess?
A Miss South Africa should lead by example. She should be bold, intelligent, beautiful – not only on the outside but also on the inside, and she should believe in herself and her potential. A Miss South Africa needs to be strong, mentally and physically and should have the most compassionate heart for people.
Who is a previous Miss South Africa who has inspired you?
I look up to all the Miss South Africas and find it hard to choose only one. But I relate and identify strongly with Kerishnie Naicker who was the first and only Indian Miss South Africa. She is also in the health sciences field and has been involved in many health-related initiatives since her win in 1997. When I was a little girl, she helped me realise that Indian women can make a difference in South Africa.
Who are your role models/who has inspired you?
As humans, we are all multi-faceted and so I find it hard to only choose one role model. My biggest inspiration is definitely my mother. She is the most selfless, loving and motivating woman I've ever met. I will be proud if I even become half the woman she is. I have also been deeply moved by Oprah Winfrey who is the golden example of showing us that it doesn't matter where you come from, but it's where you end up that's important. With hard work, determination and belief you can do anything. She came from a poor background and was the first African-American woman billionaire.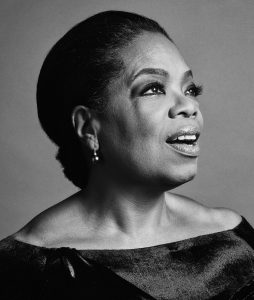 Tell us a bit more about your family.
We are a family of five; My Dad is an optometrist; my Mom is a radiographer; my older brother was born with brain damage and so doesn't work, and my younger brother: is a 3rd-year Veterinary student at the University of Pretoria
What is your message to young girls and young women in South Africa?
I want you all to know that it doesn't matter where you come from in life; it's where you end up. Work hard, have a clear plan for your life and know that you were born with all the abilities to achieve your dreams. Our country needs young aspiring women who are able to make a difference in the lives of others. Look in the mirror and know that you can be the difference in someone else's life.
If you won the Miss South Africa crown and was able to meet one person, who would it be and why?
Oprah Winfrey! She is such a powerhouse woman who has done so much for people. I am in awe of the fact that despite her riches, she focuses on giving back and helping those who are in need.
What is the one thing people would be surprised to know about you?
I think they'd be surprised to know that I can sing. I'm no Idols winner but I have been part of a national acapella singing group at the University of Pretoria.
Your favourite meal?
I absolutely love mutton curry and dhal gosht. My favourite restaurant meal is from a Greek restaurant and it called 'Giouvetsi'.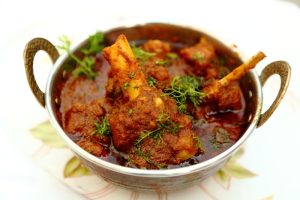 What is your favourite quote?
I have been living by this quote for the last five years and it has helped me push through many difficult times: "It always seems impossible until it's done"- Nelson Mandela.