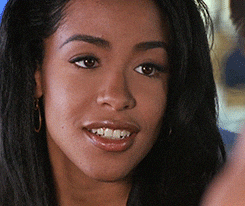 Our cold season won't be the same with M.A.C Cosmetics heating up the beauty shelves with an Aaliyah inspired beauty collection.
As one of the biggest fans of the late singing sensation, I couldn't contain my excitement that M.A.C has listened to fans and will keep the legacy of Aaliyah alive with their beauty collection that will come out in June 2018. The global beauty brand to took to their Instagram account the news, which states: "Aaliyah super-fans everywhere – YOU made it happen! Inspired by your loyalty and love, the 90s-glam #AaliyahForMAC collection launches on maccosmetics.com on June 20th and in-stores in North America on June 21st! Aaliyah lives on in a makeup collection influenced by her groundbreaking work in music and film ??? Watch this space for more updates! *Products and launch dates vary by market. @aaliyah_haughton_official"
https://www.instagram.com/p/BhEhY1IgLaW/?hl=en&taken-by=maccosmetics
https://www.instagram.com/p/BhEvGY0BhiN/?hl=en&taken-by=maccosmetics
https://www.instagram.com/p/BhE8zyMBEvV/?hl=en&taken-by=maccosmetics
The cosmetics company, which the late singer loved, honoured the wishes of thousands of fans including her friend Missy Elliot, her brother Rashad Haughton and her make-up artist Eric Fell. I can't wait to get my hands on this beauty collection, which I know will be a hit!