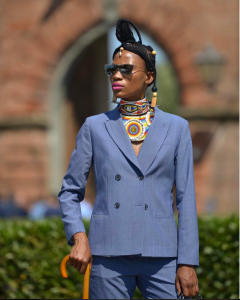 South African renowned stylist, Kwena Baloyi, 28, shares where her love for fashion started as well as her style tips.
Tell us briefly what, in your childhood, sparked your interest in fashion?
I grew up in the village of Moletjie Ga- Makibelo. We didn't have much but I appreciated my community's sense of style. There was magic in how they dressed. They just knew how to style and that inspired me. I also learned how to style my own clothes, which sparked my passion for fashion.
Tell us about how your career in the world of fashion started and describe some of your challenges and highlights? 
When I completed matric I moved to Cape Town. The city fueled my creative side as well. I have always wanted to be a model, but because of my height, I couldn't break into that industry. So I decided to dress models, which was the closest thing to living my dreams. I was also advised to work in retail to know and understand clothes better because of my inquisitive personality. I did that for a few years until I got an opportunity to work for Drum magazine. The rest, as they say, is history and I now work as an independent stylist.
The challenges I face in my career are having to make clients happy, which can be problematic sometimes as not everyone will be happy with your work. And the highlights are all the magazine covers, fashion spreads and personal styling I have done. That makes me proud and keeps me going. Working with legends like Simphiwe Dana is everything, and being trusted in this industry is another big highlight.
Describe what your role, as a stylist, entails? 
I style different clients for any occasion they are invited to. I also advise clients on what to wear, buy or not to buy. I style for television productions, advertisements, magazine shoots and wardrobe design.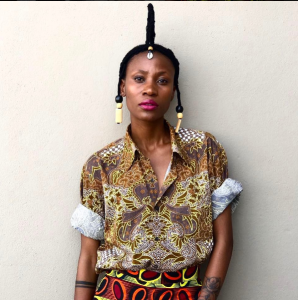 How have you managed to establish a name for yourself in this cut throat industry?  
If you cannot find your purpose, find your passion and it will lead you straight to your passion! Waking up and doing what I love is a blessing. The industry is brutal and it needs people who have a backbone. I always made sure that I surrounded my self with people who have experience in this industry. Prayer has been the system that kept me going, especially when I felt like giving up on everything. So the company that you keep is very important.
How do you define success and have you reached it, based on your definition?
I do not measure success by the amount of money I have or how well I'm known! I define it as doing what I'm passionate about and seeing clients happy! I do not limit my success by what I have reached so far. I still have to conquer the world, and yes I consider myself to be successful in what I do!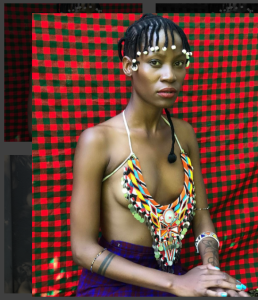 From your experience is South Africa a favourable environment for young entrepreneurs to start successful companies?
I feel that at this moment, we are not yet at that stage where there are opportunities and support systems for the youth to start their businesses. We still have a long way to go to make the business environment favourable for young entrepreneurs! Our youngsters are still programmed to get ready for work but not to be entrepreneurs that will tackle the employment challenges that we face!
What is the best advice you had received that you still apply in your craft today?
Be you. Do you and be content with where you are in life. There are levels in life. Staying in your lane is very important. The only difference between you and the people you look up to is time, so appreciate your journey to success and know that things take time.
Who are your role models in the fashion industry and why?
 The streets and its people because they do it for themselves and that makes it authentic.
What is your advice to people when it comes to style? Should they keep up with the trend?
Be authentic. Know your body and wear what works and looks good on you! Trends come and go; following them is a no no. Keep it true to you and you will never go out of style!
What is your advice to young people who want to make a success of their careers or businesses?    
Wake up. Do what you love. Keep working hard and time will teach you patience!! Some things take time. Don't rush but enjoy the journey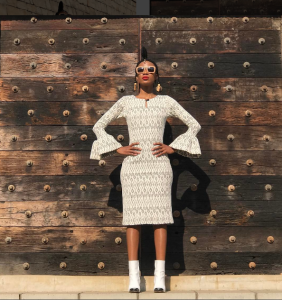 Connect with Kwena Baloyi on:
www.facebook.com/kwena.baloyi
Instagram: @kwenasays
Twitter: @kwena_Baloyi