25-year-old Tshepo Mohlala, has created a denim brand that has gotten nods from renowned business people and celebrities. He shares how he started Tshepho The Jeanmaker and his success tips
I always wanted to be in fashion but was too scared to articulate it. Fashion was something I eventually studied but because of finances I had to drop out. I then started blogging and did personal styling, which felt close to home. I met Philip Mazibuko at the Africa Fashion International a few years ago and he helped me launch my career. Then, the fashion brand, House of Ole, was celebrating ten years in the fashion industry and I was invited to be a part of it. I met Ole Ledimo who was my style icon and that really helped me set my foot in this industry. I continued blogging and featured fashion items from a friend of mine who I met at House of Ole.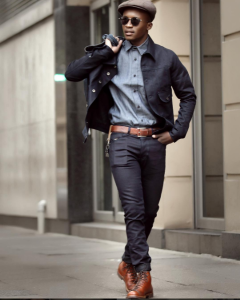 In 2013, my personal brand started growing and guys from Street Cred (a sneaker culture event) saw me walking past and asked me for an interview. Six months later they came over to Johannesburg and asked me to be their main stylist. It was fulfilling doing something that I was passionate about. I then started working on the African Swizz brand with two of my friends, Thato and Vusi. In February 2014 we got an investor and in 2015, when I was 23, we show cased at the South African Fashion Week and we were dubbed the new kings of denim. What made the experience memorable was that we got a standing ovation from the audience. In June 2015 I parted ways with the business because I wanted to grow my own brand, which I feel epitomises, classic, timeless, simple and ready-to-wear fashion. This is when Tshepo The Jean Maker was conceived. It was hard not having any source of income and I knew that if I went back home I would get pressure from home to look for a job instead of trying to build a business. What made it challenging was that I experienced a bit of money and fame before. But I worked on my brand and in November 2015, I launched my denim brand and started with 100 jeans. It took me six months to sell them. Three months later Forbes called me to do a feature with them. I then got featured in Destiny Man and Drum magazine.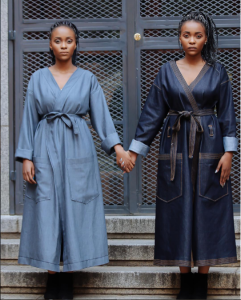 Social media played a big role in getting my brand out there, but with all the shares, likes and media exposure sales didn't come in. I had to find ways of converting publicity into sales.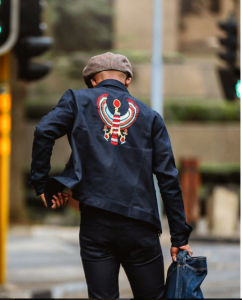 A lot of people question who Tshepo The Jean Maker is and why I call the brand after my name. The story behind the name is that it was my Instagram handle and my followers already associated with this brand name. Also, I am the only black guy who is on the forefront of denim making and the first black African who called my jeans after my name. I believe I have a different and authentic story to tell. For someone who comes from a small township, such as Tsakane and being able to break into and stand out in this saturated market is amazing and that's what keeps me going.
My latest collection is called Wena Wedwa, which was inspired by my ex girlfriend who played a huge role in my life while we dated. I wanted to tell a love story through my jeans because it's a universal language we all understand. I am a firm believer that although my brand doesn't have an African aesthetic to it, it has an African story to tell.
Most of my sales come from social media, as this is where my brand was born. I am now trying to take my brand to stores, as not a lot of people are open to the online platform we use to sell the jeans. I have found that my target market is well-established people who want a personal experience, beyond just buying jeans. They are people who understand where I come from and what I want to achieve because they also know the challenges of being a business person.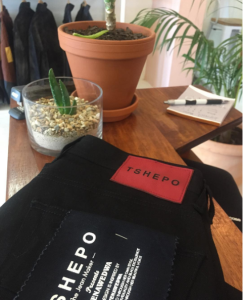 My success tips are do something that is simple for you. I went into the jeans space because it's second nature to me. Do something that you are passionate about because that is the only thing that will keep you going through challenging times. It's also important to find creative ways to monetise your passion because at the end of the day we all need to make a living, and it's even better making money doing what you really love.
To get your hands on these jeans, contact Tshepo on 078 337 7381, e-mail him at hello@tshepothejeanmaker.co.za or visit http://tshepothejeanmaker.co.za/