21- year- old, The Queen actress shares her experience in the entertainment industry, and her success tips to young people.
What, in your childhood, sparked your interest in entertainment and is it a career your family supported?
Everyone around me, as well as my family, could see that I loved performing so much that my grandfather said I would be a star one-day. But it didn't cross my mind that I wanted to be an entertainer until 2012, after completing my matric.
Share with us how you entered into the entertainment industry, from the first television appearance to landing a role in Skeem Saam and The Queen?
During my first year at varsity, in 2013, I auditioned for SABC 2's Muvhango. I got to the top 3 but school became so hectic that I couldn't go back for screening. Later, during that I year I did a short film for eKasi and an ABSA advert. That opened more doors for me as I got most of the roles I auditioned for, including Skeem Saam. I had to adapt though, from theatre to being behind the screens, as I did theatre at high school.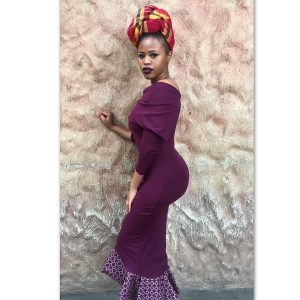 What have been the highlights and challenges of your career?
The highlights are meeting different people and especially working on Skeem Saam and The Queen as most of the actors I have worked with are stars I grew up watching. The challenges are having to deal with what the media reports about you. But the support I have from my family and trying not to let it get to me has helped a lot.
What is the biggest misconception that people still have about the entertainment industry?
The biggest misconception is that fame and success is all glamorous and that it's all about popping bottles and showing it off on social media. Although I find nothing wrong with flaunting your stuff I think it's a big misconception that everyone, especially celebrities have to live up to that. It's important that you stay true to yourself and you are able to account for who you are.
Who has been your biggest role model in the acting field and what career advice have they given you?
Bab Sello Maakeka Ncube is one of them. When I joined The Queen, I knew that I wanted to further my studies. When I spoke with him he advised that I should spread my wings, invest in my craft, but also stay true to myself. The fact that someone I looked up to giving me advice is something I don't take for granted.
If you could, what conditions would you change in your career?
Nothing. The step I took now to further my studies was not an easy one. I feel that what you are comfortable in will always be there for you to experience. But if you can take the next step or do something different then why not? There are certain lessons I have learned in my career and I am grateful for everything I have been blessed with.
What are some of your short term and long term goals in your career?
I don't like announcing plans; I like announcing results. At this point I want to further my studies and get my qualification.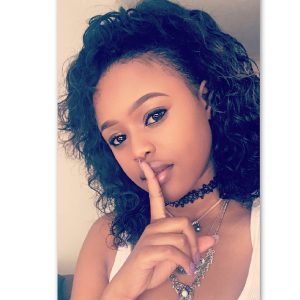 Who and what do you credit your success to?
God and my parents. I lean on faith and people who follow me know that I believe in God. The support I also get from my family with every decision I take makes things a lot easier.
Apart from entertainment, are there other projects you are working on?
I am still going to be on screen. But school is my main focus as I am trying to better myself. It was not an easy decision going to New York to further my studies because I had everything I wanted back home. I know that the outcome will be worth it.
What is your advice to young people who want to make a success of themselves, especially in the entertainment field?
Believe in yourself and work hard on your craft. Be persistent and stay consistent as well. Believe you can do it because you will meet people who will try to discourage you. Keep pushing and invest in your craft.
KDanielles Media would like to wish Natasha all the best and a great time with her studies at New York.
Connect with Natasha on:
https://www.facebook.com/natasha.thahane
Images: supplied