Given AKA's undeniable impact and contribution to the local music scene, the album comes out on the back of unprecedented public attention and support
Over the past few weeks, the entire country has been brought to a standstill by the gripping roll-out to AKA's eagerly anticipated fourth studio album, "Mass Country". While his untimely death on February 10 has been a bitter pill to swallow for the nation at large, The Megacy have been determined to celebrate the rap icon's legacy the best way possible: through music and new album available on all digital platforms.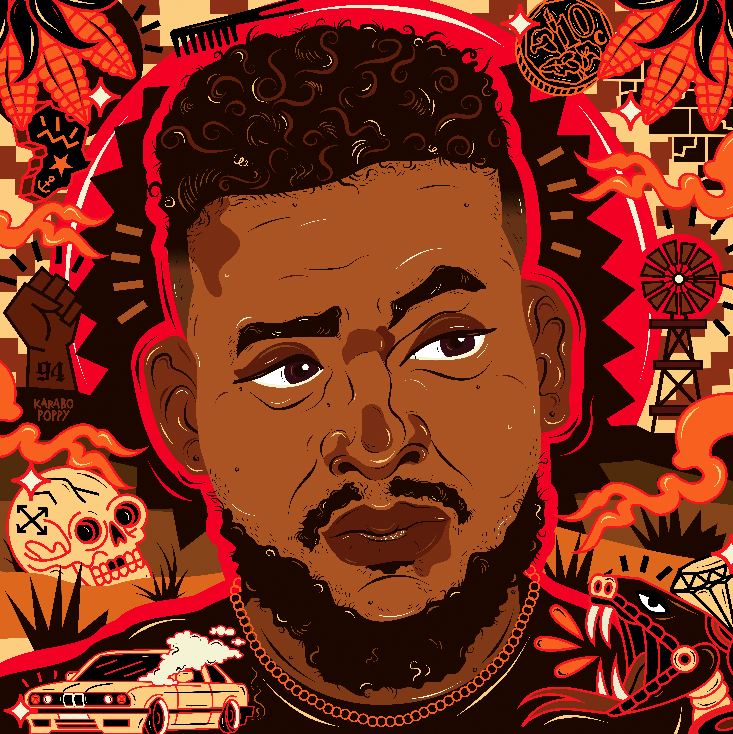 Here is a breakdown of how some of the songs on his track list came about:
The genesis of this album started in 2019, even before he put out his thematic project "Bhovamania". "Mass Country" is a project AKA wanted to have as a thesis on music originating from South Africa, Africa. Hoping the world enjoys the songs like we do.
READ MORE: AKA First Of His Generation To Hit 1 Billion Streams For Individual Single
During the album's stunning intro, AKA makes several references to some legendary South African moments like Sphiwe Tshabalala's opening goal at the 2010 FIFA World Cup. He also pays homage to iconic local musical pioneers like Zakes Bantwini, Johnny Clegg, Skwatta Kamp, Khuli Chana, and refers to proudly South African beverage Oros and potjiekos. It's all in the spirit of patriotism and celebrating South Ah.The first session for the album was with the renowned BET Award-winner Sjava and "Mass Country" co-executive producer, Zadok. It was during these sessions that the team started to understand the sonic direction that would come to life during countless recording sessions across the country over the past two years. Throughout this process, producers like Oriah, Fdeeezus and Christer helped make this grand vision concise and cohesive.
While they followed a similar process and flow to that of previous albums like 2018's stunning "Touch My Blood", the entire team also incorporated new ways of producing an album. The first big camp we did for it we went and recorded at a house in Mooi River. There's something that he said a lot during these sessions: He kept saying he was trying to do something that he's never done before, so he needed everybody that was on the team to do something that they'd never done before. With his direction, the team was able to produce just that.Apart from Mooi River and his Johannesburg base, they also held a recording camp in Vanderbijlpark. The last song recorded on the project was "Company" featuring Nigerian pop and Afrobeats star KDDO, whom AKA previously collaborated with on "Fela In Versace". "Company" was recorded in Los Angeles last month as they wrapped up the album. AKA flew out to the U.S, met up with KDDO in L.A and finished it there.
Rap star Blxckie features on two songs on the album, "Dangerous" and "Ease". 
READ: Weekend Review: AKA Orchestra On The Square
Then for "Dangerous", AKA reached out to Blxckie on his own accord at a later point and got Nadia Nakai to lace a verse too. The result is an infectious, melodious cut that combines AKA and Nadia's rap smarts with Blxckie's unique vocal range.
AKA has always had an uncanny ability to bring out the best in his collaborators. That much was in full view with two of the songs that came out ahead of the release of the full album, "Prada" and "Lemonade". Many have dubbed Nasty C and Khuli Chana's respective verses as the most outstanding of their careers to date (which says a lot when you look at their incredible careers). 
The album is undeniably one of the best of AKA's sprawling career and sets a new benchmark for South African music. Poetically, in true Supa Mega style, AKA went out with a bang. Rest in peace, Kiernan AKA Forbes.
Mass Country was created for the MASSES!! Listen here
Watch "Last time" visualizer here.
Source: Supplied