From stuffed potatoes to easy Oreo cheesecake, start your week on a delectable note with these delicious recipes from Chef Nono's kitchen to yours.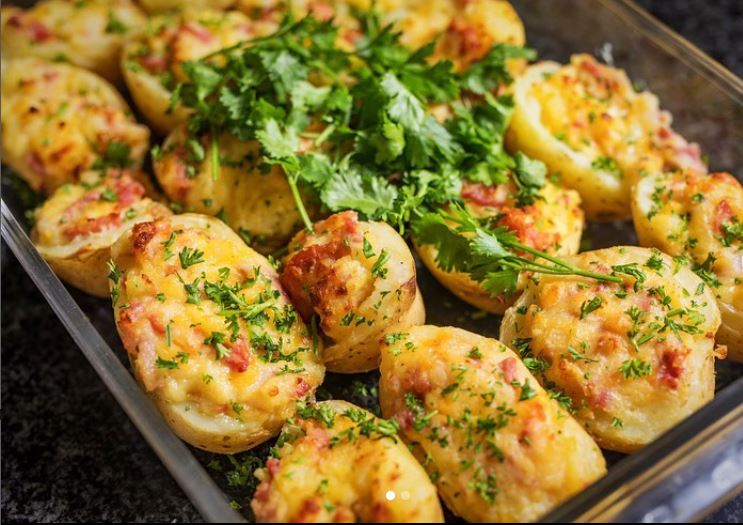 Stuffed Potatoes
Ingredients
5 -10 potatoes (depending on the size)
1/2 cup butter, cubed
2 cups cup sour cream
1 cup cheddar cheese, grated
5 bacon strips, cooked and crumbled
1 onion, chopped
Parsley, for garnish
Method
Bake or boil potatoes until tender.
Cool slightly.
Cut each potato in half lengthwise. Scoop out pulp, leaving a thin shell. In a large bowl, mash the pulp with butter. Stir in the sour cream, cheese, bacon and onions.
Spoon or pipe into potato shells.
Place on a baking sheet. Bake for 15-20 minutes or until heated through.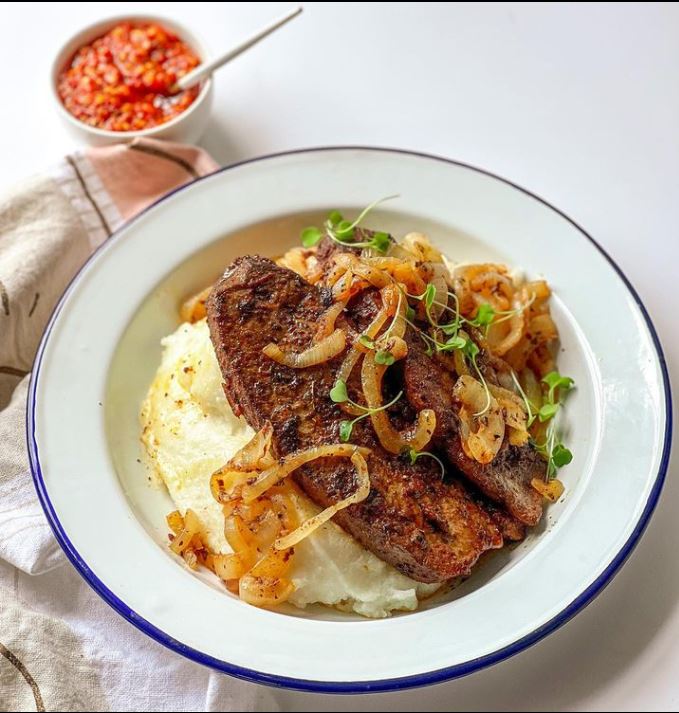 Pap and ox liver
For the liver:
Ingredients
Smoked paprika
Mixed herbs
Salt & pepper
Oil
Method:
Mix all the spices together and pan fry.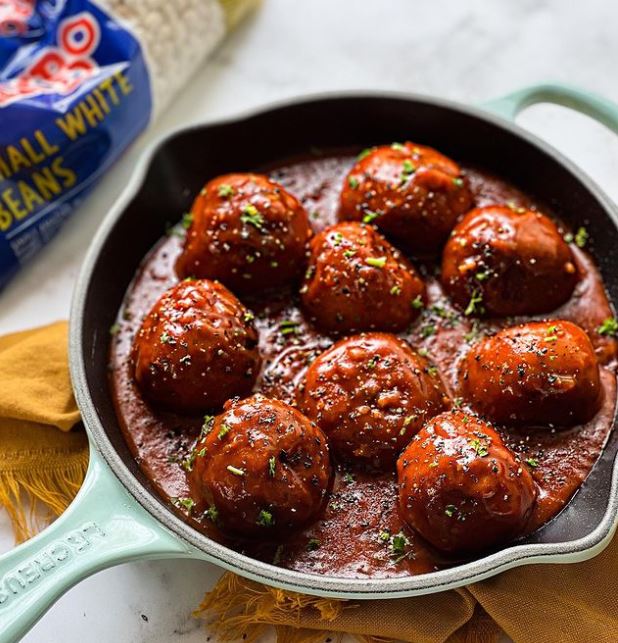 Easy Vegan Bean Meatballs
These hearty and savory veggie meatballs are perfect over pasta with napolitana/marinara sauce.
Ingredients
1 egg
4 cups @imbo_beans white beans, (cooked, drained and rinsed)
¼ cup bread crumbs
1 tbsp dried mixed herbs
1 tsp garlic powder
2 tbsp tomato paste
1 tbsp Worcestershire sauce
Salt and pepper, to taste
Method:
Preheat your oven to 180°C and line a pan with baking paper. Then whisk the egg and set it aside.
Mash the beans until they are fairly smooth. Add the remaining ingredients, including the egg, and mix everything together until well combined. The mixture should have a firm, but moldable, dough consistency.
Scoop out 1 tablespoon of the mixture, roll into a ball, and place on the baking pan. Repeat until all the bean meatball mixture has been used.
Place in the oven and bake for 20-25 minutes. The bean meatballs should crisp up on the outside.
Remove from the oven, let sit for just a couple of minutes. Enjoy as you would regular meatballs.
---
Serving Suggestion: Place the cooked bean meatballs in a nonstick frying pan, add your favourite tomato-based sauce and cook over medium heat until everything is hot. Remove from heat and enjoy!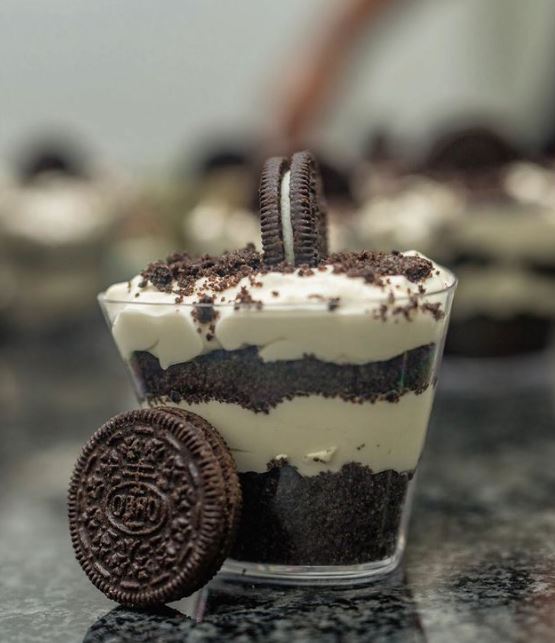 Easy Oreo cheesecake
Ingredients
24 Oreo cookies (more for garnish)
1/4 cup butter, melted
1 cup cream cheese
2 cup icing sugar
1 tsp vanilla essence
2 cups fresh cream, whipped
Method:
Combine the cookie crumbs and butter. Set aside.
Mix the cream cheese and icing sugar until light and fluffy.
Add the vanilla.
Whip the cream & fold it into the cream cheese mixture.
Press about 2 tablespoons of cookie crumbs into the bottoms of glasses.
Add ¼ cup of cheesecake mixture on top of the cookie crust.
Spoon another 2 tablespoons of cookie mixture over the cheesecake. Repeat with another layer of cheesecake.
Top with more crumbs and/or a single Oreo.
Refrigerate at least 2-3 hours before serving.
NOTE: To make the cheesecake in a pie pan.
Press cookie mixture into a pie pan.
Spoon in the cheesecake mixture. Top with crumbled cookies.
Refrigerate at least 2-3 hours or overnight.
Connect with chef Nono on:
Facebook: Facebook.com
Instagram: Instagram
Be sure to get her cookbook. You can order it from her social media account.
Source and images: Instagram