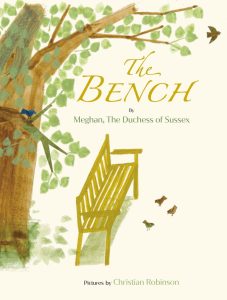 The Duchess of Sussex and wife of Prince Harry, Meghan Markle, will be releasing a children's book titled The Bench in June 2021
Megan Markle has been quite busy post her royal exit. She has authored a children's book that was inspired by a poem she wrote on Father's Day, after their son, Archie, was born. According to Harper's Bazaar, the story is about a special connection between a father and his son, viewed through a mother's eye.
The book, which "captures the evolving and expanding relationship between fathers and sons", is published by Random House Children's Books, and illustrated by award-winning artist Christian Robinson. The Duchess of Sussex will also narrate the audiobook edition.
She added that she hoped that the book will resonate with every family, no matter the makeup, as much as it does with hers.
Mark your calendars to add to your list of ideas for a Father's Day gift as the book will be released on June 8.
Source and book image: www.harpersbazaar.com
Image source: www.instagram.com/meghanmarkle_official