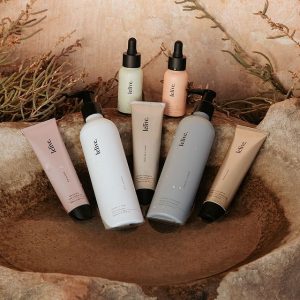 Founded in 2020 by actress and businesswoman Amanda Du Pont, Lelive, which was started in 2020 will be available for stock on April 23
Lelive (pronounced leh-lee-veh) is the brainchild of Amanda Du Pont. The name of the skincare range was inspired by Amanda's unofficial Swati name, and means 'of the nation or world'.
According to Lelive's website, the range, developed by expert formulators, was made with the mission to make skincare that is clean, simple, effective, and affordable while celebrating what makes Africa unique. Additional what makes this range stand out is that it is produced in South Africa, and uses 95% natural, native ingredients like aloe, shea, marula, and rooibos, to name a few.
READ MORE: My Journey To Success With Amanda Du Pont
The skincare range consists of cleaners, exfoliating and brightening serums, and moisturisers. The range is suitable for sensitive skin as it consists of safe and quality ingredients that do not irritate the skin. It has been tested with sensitive skin and is dermatologist-approved. Need more convincing to switch to this new range? All its products have a two-year shelf life, and should be used within six months of opening. Also, some of the products' ingredients are organic and are certified to international standards. All their products are vegan and cruelty-free. The skincare range hasn't been around for that long but it sold out. Fret not though because it will be restocked today (April 23). The products' price range starts from as little as R259. For more information or to stock up on your beauty products, visit: lelive
Follow them on Instagram
Check out their campaign below:
Source: Lelive
Images: Instagram