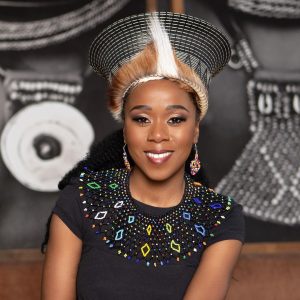 KwaZulu-Natal-born entrepreneur Sonto Pooe shares with us the inspiration behind her successful and popular haircare range NativeChild as well as her success tips
A qualified quantity surveyor by profession and a businesswoman by passion, Sonto Pooe had her fair share of hairline challenges, which propelled her to start a product that would nourish and grow her hair. A few natural, plant-based ingredients later, the successful NativeChild was born. Pooe also ships her range to Swaziland, Botswana, Lesotho and Namibia. She shares with us how her business journey has been thus far:
What inspired you to start NativeChild and what were some of the challenges you encountered when you started your business in 2015?
I was inspired as a little girl. By the time I actually launched the product, I had been living with the idea most of my life. I just did it knowing it was possible as there were no people I looked up to who had been in this space. I have always had a love for hair and was absolutely obsessed over mine. So it was inevitable that I would be in this industry.
Who is your target market and what are the benefits of using your products?
Our target market are people of colour. We haven't always had good options as black people and I started off just wanting to fix the issues I personally encountered, which resulted in the business.
What is the meaning behind the name NativeChild?
Nativechild speaks to our target market. I'm a child of this native land. My ancestors come from this soil so the name is intended to instil a sense of pride, a sense of belonging and that your needs matter.
Your price range is affordable, why is this an important factor for you?
It's important because so many ingredients in cosmetics and haircare have been linked to toxicity in the body, including certain cancers. The less chemicals you use the better for you. Our mission is to give people an option for natural products. Generally, these cost a fortune but we have made it our goal to ensure that as many people as possible have that option.
How do you define success and do you feel you have achieved it?
I think success is not one big event you arrive at but every moment or day where you've either achieved your goals or exceeded them. So I aim to achieve success every day and I definitely have days where I feel like I've achieved it.
What are your top three skin regime tips that every woman should follow?
Eat clean. You can't disguise bad eating habits, they show up on your skin. Use clean or natural products. They contain nutrients that will feed your skin. Lastly, stress less and be happy.
Lastly, what are your success tips for young people?
Do what it takes. Often, people want quick success. Remember, easy come, easy go. Learn the skills that are required for you to be a leader in your field. When you have an idea that keeps lingering, it's your calling. Be that person that brings it to light. And lastly, follow your passion or what you love and not money. Following money only is a death trap. Wherever there is love there will always be an overflowing well of abundance if you want it. Love rewards itself.
Follow NativeChild on