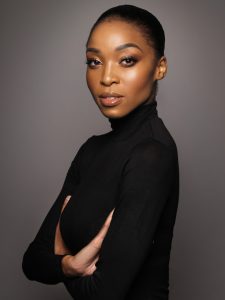 Two of the Miss South Africa Top 15 semi-finalists – Karishma Ramdev and Thato Mosehle – are medical doctors who are currently working at the frontline during the Covid pandemic.
Mosehle and Ramdev explain their daily challenges; their best health tips; what they would do if they were the Minister of Health for a day and why medical doctors make good Miss South Africa title holders.
Did you always know that you wanted to be a doctor and why?
Karishma: Yes! From the time I was a child I always wanted to help and heal people. I always had an interest in the science behind our bodies and admired our family doctor. Furthermore, my older brother, who was born with a genetic abnormality, allowed me to grow up not only with compassion but with a keen interest in how we can improve the health of those who need it the most.
Thato: My passion for medicine started in Grade 8 when we had a school project researching different career options. Medicine drew my attention and I became extremely interested in the human body, how it works, how things could go wrong and how to fix them. As a medical student I realised how my natural ability to make others feel good after speaking with them helped me to heal the soul and not just the body.
When did you graduate and from what university?
Karishma: I graduated from the University of Pretoria in 2019.
Thato: I qualified in 2018 from the University of the Free State.
Where do you work now and what are you doing?
Karishma: I am a first-year medical intern at Charlotte Maxeke Johannesburg Academic Hospital (CMJAH) where I rotate through all the different specialties every few months, working and learning more as I go.
Thato: I work as a medical doctor at the Klerksdorp Tshepong Hospital complex, completing my internship. I'm currently working in family medicine.
How has Covid-19 impacted your work?
Karishma: It has seriously added to our workload, not only because of the increased patient load but also the decreased healthcare worker load. So many medical staff also have Covid and have to rest at home, leaving those who don't have the virus trying to keep services afloat.
Thato: We are all so resilient despite the fact that the pressure has been increasing and that we have to manage our resources very tightly. I find that there is a sense of helplessness that tries to creep in, but the memories of those we have helped before, gives us hope.
Do you work with Covid patients?
Karishma: Yes, I work with them nearly every day and obviously take the necessary precautions when doing so.
Thato: Yes, we have days where we are allocated to work in the actual Covid ward.
Do you find that people treat you differently now – with more respect as you are a frontline health worker? Are they afraid?
Karishma: Doctors are always known as hard workers and given respect. However, there is a new mindset where people think we are "heroes" because we're basically working on the frontline. The majority of people aren't as afraid as they need to be. They are bored and I cannot stress enough how serious this pandemic is. Stay at home when possible, sanitise and be safe.
Thato: Yes, people have shown a lot more gratitude towards me. I've also gotten more questions and concerns from people regarding how I am coping. What I find amusing is that when I'm in public in my scrubs, people tend to increase their social distance from me.
How do you cope with the rigours of medicine and the hectic Miss SA Top 15 schedule?
Karishma: The Miss SA Organisation has been so accommodating and host a lot of our events after working hours, so I am able to give both medicine and Miss South Africa my undivided attention. I also manage my time effectively and keep my calendar up to date so that I always know what upcoming events are happening.
Thato: I have a good support system from my department. Often, when unexpected tasks come up, my fellow colleagues help me out by covering where needed. My family is also very supportive. I find that if my spirit is strong then I can conquer anything, so I invest in time for prayer.
Do you want to specialise and, if so, in what?
Karishma: I do have an interest in specialising but it isn't set in stone. If I do specialise, it will definitely be in plastic surgery so that I can work with children who were born with a cleft lip and palate.
Thato: I love anaesthesiology.
If you were Health Minister for a Day what would you do?
Karishma: I would try to secure enough PPE for every single hospital and increase our bed capacities and the number of ventilators available in our country. This is easy to say but I have no doubt that it must be difficult to execute.
Thato: I would initiate programmes that would educate the younger generation on how to prevent infectious diseases. Prevention is always better than cure.
Your best health tips?
Karishma: Drink two litres of water a day; move or exercise at least three to four times a day. Stay away from fatty, processed foods and move to more natural foods like chicken, fish and green vegetables. Never starve yourself.
Thato: Drink a lot of water. The human body is 70% water so we need to replenish that.
Practice good hygiene. Find hobbies and communicate with people who uplift you to ensure your mental health is not compromised.
To vote for Thato, visit this link: Thato
To vote for Karishma, visit this link: Karishma