The 30-day lockdown period in South Africa has forced many of us to put on our aprons and turn to the stove. Chef Nono has great meal ideas for you to try.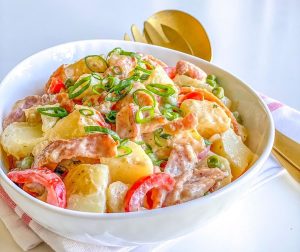 Baked potato salad:
INGREDIENTS:
• Boiled potatoes
• Cooked bacon
• Red pepper
• Mayo
• Lemon juice
• salt & pepper
METHOD:
Mix everything together. Bon appetit.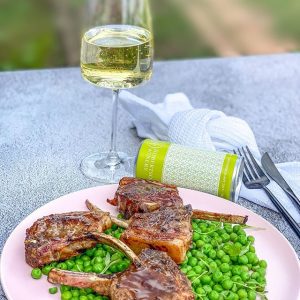 Lamb chops:
INGREDIENTS:
• 1 kg lamb chops
• 1 tbsp pepper steak spice
• 1 cup sweet & sour sauce
• 2 tbsp lemon juice
• 1 tbsp olive oil.
METHOD
• Rub seasoning on lamb chops.
• Pan fry on low-medium heat until the lamb has cooked.
• Combine the lemon juice + sauce, baste chops and cook for a further minute.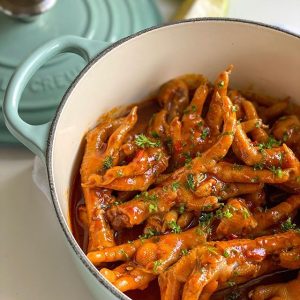 Saucy Chicken Feet
INGREDIENTS:
•  1 kg chicken feet, cleaned
• 1 tbsp paprika
•  3 tbsp cooking oil
•  1 onion
•  Fresh thyme sprigs (optional)
•  3 cups boiling water
•  2 chicken stock cubes
•  salt and pepper to taste
•  2 tbsp peppadews, chopped
•  1/4 cup peri sauce (optional)
METHOD:
• Fry onion until soft. Add thyme and paprika.
•  Add chicken feet and salt and pepper. Stir.
• Add boiling water and stock cubes.
• Close lid and cook for 15 – 20 minutes.
• Switch off the stove and add peppadews and peri sauce.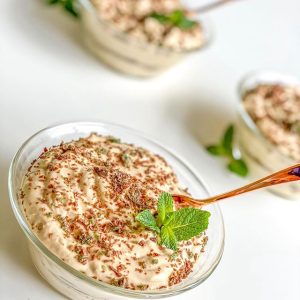 Cream Tarts
INGREDIENTS:
• 1 can caramel treat
• 1/2 cup Amarula cream
• 2 cups fresh cream
• 400 g chocolate bars – grated
METHOD:
• Place the caramel in a mixing bowl and mix until smooth.
•In a separate mixing bowl, whisk the fresh cream until stiff peaks form, being careful not to over-whip.
•Add the Amarula cream to whipped cream and fold well. Now add caramel to the mixture and combine.
•Spread a generous amount of the mixture in the dessert cups and add a layer of grated chocolate. Add the cream mixture again and sprinkle the remaining peppermint crisp chocolate over the top and place it in the fridge for one hour to set.
Connect with chef Nono on:
Facebook: Facebook.com
Instagram:  Instagram
Be sure to get her new cookbook, order it from her social media account.