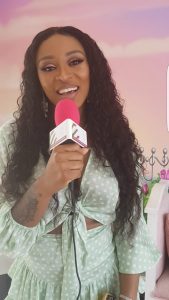 DJ Zinhle talks about her 15-year-music career, the successful businesses she created along the way and shares her success tips to young people
Zinhle Jiyane is one of South Africa's formidable women who need no introduction. Not only does the Umlilo hit-maker have a successful DJing and music producing career, which she was a trailblazer of as it was male-dominated industry, but she's built brands that are loved by fashion and home lovers. Yesterday (November 21) KDanielles Media attended the intimate launch of her daughter's business venture and collaboration, Kairo x Era by DJ Zinhle, which the DJ says wanted to pass on her legacy to not only her daughter Kairo, but to young girls. She took time from the event to speak with us about her successful journey:
Zinhle, from your career in the entertainment industry, what are some of the misconceptions you feel people still have about it?
I think the biggest misconception is that as entertainers, we don't work, we just have fun and travel around the world and do nothing; and that's not the case because the entertainment industry is one of the hardest I have ever worked in, and it takes a lot of hard work to get it right.
The music that you make is relatable and fun. What inspires the music that you make and goes through your mind when you create music?
I think my music is relatable because I am also relatable. I am have been at clubs as a DJ for 15 years and as a DJ, I know what people respond to and love, but I also make music that I enjoy and love, especially with Umlilo. I was inspired by DJ Ganyani's Emazulwini and I wanted to create something as incredible as that song.
We believe that one cannot reach success on their own, who has helped you reach the height of your career?
I have the biggest and best team who help me not only in my career but with Kairo. My team invests in making sure that everything we plan is carried out properly. They are passionate people and I don't think I will be able to do half the things I do if it wasn't for them. A lot of people see the end result but not behind the scenes. Some of my team were up all night to make sure that Kairo's launch becomes a success. So I have a dedicated team.
https://www.instagram.com/p/B5IQ3idjWgz/
What inspired your watch brand, Era by DJ Zinhle and how have you strategically made sure that becomes as successful as it is?
Era by DJ Zinhle was a brand that I started because I wanted to communicate the importance of time, especially to women. We are living in times where women can do anything that they want to do and I wanted women to be aware of that. Era by DJ Zinhle is not just a watch but a statement that you make to yourself, that you are aware that you can do anything that you want. It's an inspirational brand and that is why we decided to partner with Kairo, to also pass on the same message to girls at a younger age that they can be whatever they want to be.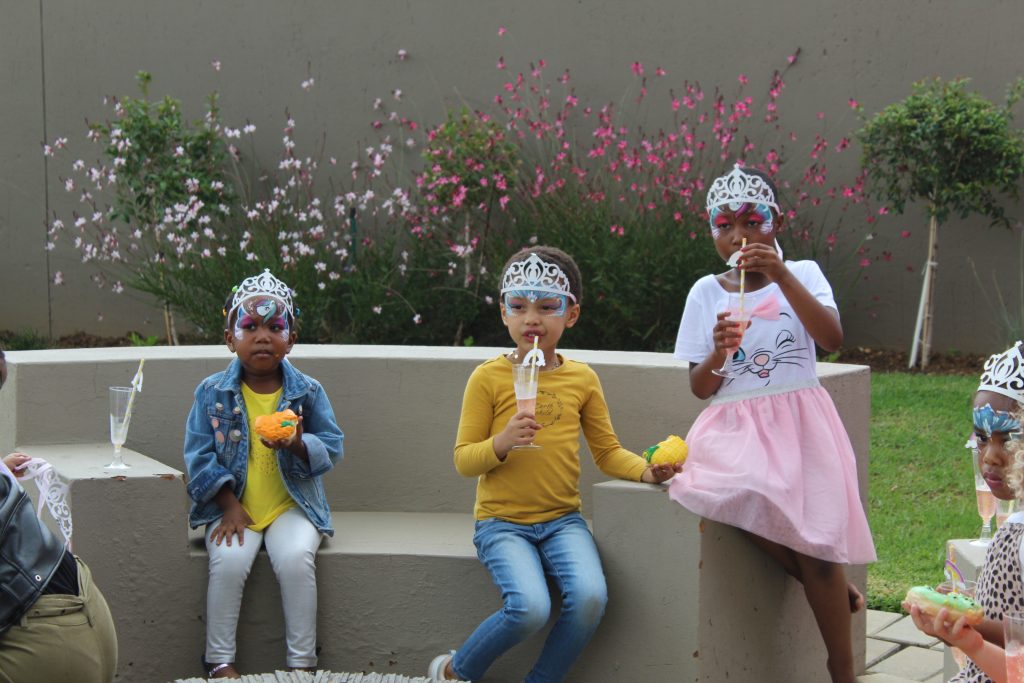 As a mother, how do you balance your businesses and raising a child; and what is your message to young mothers?
I am a mom who works very hard, but I also have a job that allows me to be able to work from home a lot of times. Even though I travel a lot, I find time to be with Kairo. My home is also never empty, there's always someone here looking after Kairo. The support, from me, is the most important thing. I definitely would not be able to do the things that I do without the support that I have. And I think its true for all mothers, we need the support and when we get the right support, we can do anything.
https://www.instagram.com/p/B5H-nhmnV36/
You recently established a furniture brand, Jiyane Atelier, how do you do it?
For me, these are things that are happening at the right time and they are opportunities that I am able to recognise and respect. Most of the businesses that I have gotten into had to do mostly with where I am in my life and the interest that I have at that time. With the furniture brand, it was when I built my house that the idea came about because I have a passion for changing spaces and creating a mood; and it developed into something stronger.
https://www.instagram.com/p/B5IIrRFH77v/
How do you define success?
I think success is an ongoing process; it's ticking the box everyday of what you wanted to achieve.
What are your success tips to young people?
I think the most important thing is have a plan, set goals. It's easier to navigate when you know where you are going. I always say that plans guide your efforts. So work hard because effort amounts to bigger things.
Don't miss out on an opportunity meet and greet DJ Zinhle and Kairo Forbes for the launch of their collaboration Kairo x DJ Zinhle at the Mall of Africa on Sunday, November 24 2019.