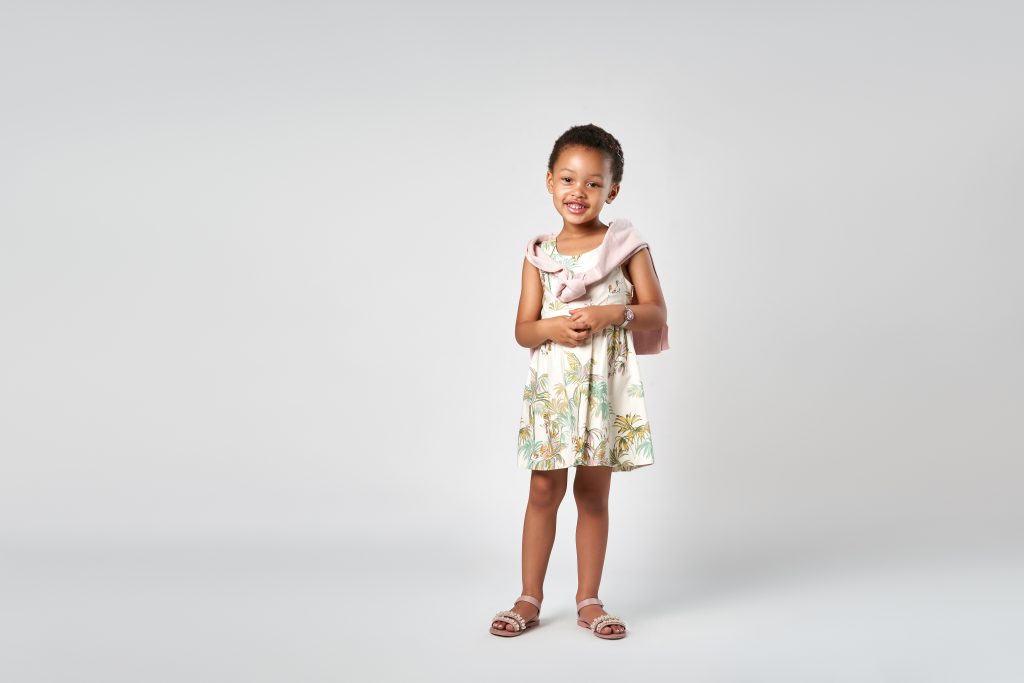 Arguably one of South Africa's most influential children, 4-year-old Kairo Forbes, has launched her first collaboration – the Kairo Watch with ERA by DJ Zinhle.  
With a prominent crown feature and Kairo branding, the Kairo Watch symbolises the passing down of a legacy as one would pass down a crown from mother to daughter.
 Retailing at R699, the limited edition Kairo Watch will be available from 1 December 2019, however can be pre-ordered online here: https://erabydjzinhle.com/collections/kairo
"Kairo has been a brand since she was born. It's been a natural progression to get to this stage of her releasing her own product, the first of many to come," shares Kairo's grandmother and manager Lynn "Glammy" Forbes.
"Kairo is very aware of her brand and the watch that she has released which made this collaboration an authentic one with a great fit. When you ask Kairo about it, she's clear to say: "This is my business". This is the first influencer campaign for ERA and we look forward to releasing this limited edition. The Kairo Watch will be available for purchase individually or as a Legacy Combo (Mommy&Me) this festive season," shares ERA sales manager Masego Molefinyana.
The Kairo Watch with the campaign tagline, It's My Time, represents Kairo's brand DNA. The watch is packaged as an educational offering. It comes with a colouring box for children to personalise. The imagery on the box speaks to elements that Kairo enjoys.
https://www.instagram.com/p/B5Kt1SVnB_t/
If you want to be the first to get your hands on a Kairo Watch or Legacy Combo, head over to Mall of Africa this Sunday, November 24, 2019, from 2pm – 3pm (Crystal Court Entrance 25 – next to Life Grand Café) where Kairo will be doing a meet and greet with DJ Zinhle and sign all stickers on purchases.
From December 1, 2019, the Kairo Watch and Legacy Combo will also be available at the below ERA by DJ Zinhle stores:
• Forest Hill City, Centurion
•  Newtown Junction, The Workshop, Newtown
• A Store Named Beautiful in Rosebank
• Fabrosanz in Durban
Connect with Kairo Forbes on social media for more on her Kairo Watch and join the countdown as she's fast approaching 1 million followers on Instagram.
Connect with Kairo Forbes:
Instagram: @kairo.forbes