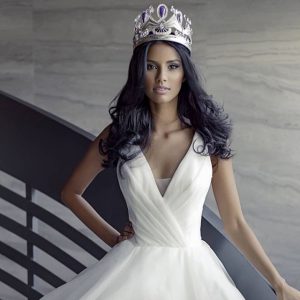 Miss SA 2018 and runner up for Miss Universe 2018 Tamaryn Green shares with us how her journey has been and shares her advice to young people
'Being crowned Miss South Africa 2018 the main thing I realised that a lot of women, including myself don't know is that it's a bigger job than we think. It's a big responsibility because you are actually representing your country; and it's not just a beauty competition. I am lucky that I entered the competition with the goal of helping my country. Although I didn't plan or know in the beginning I fulfilled that goal through spreading awareness about TB, which is the leading causes of deaths in South Africa, even though it can be treated. I made the awareness even on a global platform. I have learned that being Miss South Africa you have to be a role model for women and especially young girls. I remember doing a campaign at a store as a finalist and a little girl came to me and told me that I was going to be a doctor one day. This validated my purpose for the pageant because I was showing that the competition is not just about beauty but it's about what message you want to spread through your platform.
The other highlight I have experienced was representing South Africa on the Miss Universe stage. The support I received was surreal; and what this showed me was that Miss South Africa can bring the whole country together. We need to realise that it's just as big as other national sport teams that represent the country at global competitions. We need to back this woman who says that I am proudly South African and I can represent my country around the world.
With that said, there were people who came to me and asked about the relevance of Miss South Africa, and I will admit, 20 years ago the pageant was solely about beauty. But there are other underlying social factors that affect the perception of the pageant, such as religion and patriarchy. This competition shouldn't be called a beauty pageant anymore because now it's about more than that. It's about being a woman who represents every woman of South Africa.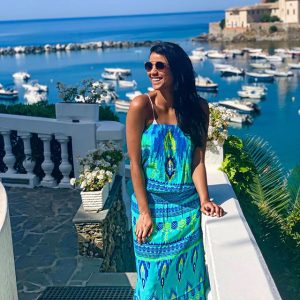 The main thing I want to tell women is that from a young age, we tend to compare ourselves with each other. We always think others are better than us but we have to start embracing and celebrating what we have and what makes us different because that's what makes us stand out. I wish someone told me earlier that it's okay to be different because that's how we were made and that's what God intended. We also still face a lot of discrimination and suppression by society, but you should never give up on your dreams because I have seen a lot of women show that anything is possible if you put your mind to what you want to achieve. What also breaks my heart is seeing, first hand, a lot of women being abused by their partners and still believe that they have to rely on these men for survival. My message is you are brilliant and you can make it, you have to believe that and not let anyone else tell you otherwise. And to the next Miss South Africa my advise is always set your alarm. One of the ways to show respect to the next person is showing up on time. Also, build good relationships because your reign is only for a year. Make the most of your year and don't be shy to seize opportunities and to learn something new.
After my reign my number one goal is finishing my studies in medicine and continuing with my TB campaign. My world has been opened and I want to help the medical field as much as possible. Doctors work long hours and sometimes in hazardous environments. Many are depressed and overwhelmed and this is something I want to help change in the future.
Image source: Instagram