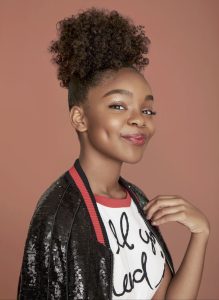 Little stars three powerful women in Hollywood who epitomise Black Girl Magic, and it's a fun, light-hearted film that reminds us that being kind really doesn't hurt
While many 14-year-olds worry about homework, dating and even growing a social media following, one 14-year-old, Marsai Martin, is making big money in Hollywood, is the youngest-ever executive producer on a big-budget movie and already has her own production company called Genius Productions. You might know her as Diane, from the sitcom, Black-ish, in which she plays the Johnson family's brainiac youngest daughter. But by now you might have seen a trailer or even a movie of her starring next to Hollywood's giants, Issa Rae and Regina Hall, in her film, Little. Four years ago, when she was just 10, she pitched the concept behind the movie, which is reportedly a modern spin on Big, to Universal Pictures at age 10. In one interview, she said that she had already fired her agents for not investing in her vision. She said, "They kind of just laughed at us. They didn't see the vision (of her movie concept). But I think they didn't see it because they saw what I looked like: A little black girl that no one would want to see. So, we fired them." The award-winning actress' story inspired me so much that I just had to watch the movie. Little is, in essence about bullying. She plays (Jordan Sanders), head of a big tech company who sucks out every inch of happiness from people around her, especially her corporate team. The adult Sanders is played by Regina Hall, who is eventually transformed into her younger self after being wished upon by a young girl. April (played by Issa Rae) is her assistant, who is also not immune to her boss' bullying. April eventually takes the role of her guardian and stumbles along the way of learning self-confidence while having her patience and friendship tested by the young Sanders. The movie is comical, has random scenes (such as April and Jordan singing Mary J Blige's 1994 single, I'm going down) and lessons every black person will relate to. What makes the movie special is the meaning behind it.  "We talked about how black women have a hard time seeing themselves as children because they have to be adults so much of the time. We wanted the movie to show what you don't see about being a young black girl," she told Elle.com.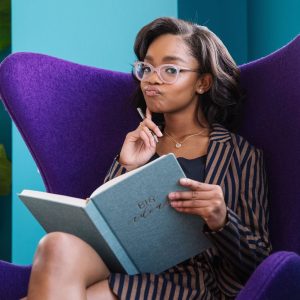 Marsai, is also a recipient of two National Association for the Advancement of Coloured People Image Awards, earlier this year. Well deserved, I must add. If you haven't had the chance to see it this long weekend, you won't regret watching it, especially if you have young siblings whom you want to inspire and empower, through a movie.
Images: Elle.com, Instagram, Tyler Joe.