As young people living in a world that has become so fast-paced and instant, we make the mistake of expecting instant gratification and results. But we'll fall along the way. Here's how to use failure to launch your success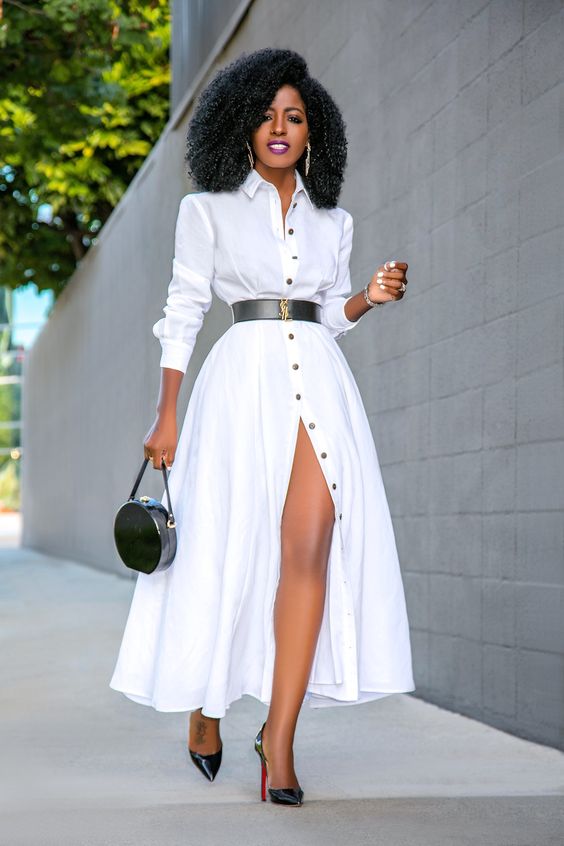 I know that this your lunch break, so make yourself a cup of tea, and enjoy this read: Have you noticed that everything has been designed to make our lives easy? So much so that we extend that expectation to the road to success? And thanks to social media, which comes with filtering and editing features that only portray what people want you to see it's easy to feel trapped at the bottom of the food chain. At least social media has had that kind of impact on me. Nevertheless, many young people have taken advantage of this much-used platform to create opportunities for themselves. Somehow their talents landed on the timelines of companies and celebrities who have given them their big breaks.
READ MORE: 5 Ways Social Media Can Land You A Job
It may seem like we have limited resources at our disposal but I feel that where there is a will there is always a way. Having a passion for the career or business you choose is paramount because it's the only thing that will keep you going when the going gets rough and tough. It took me two years of volunteering to find a full-time career that finally paid the bills. The love for what I did made me persist even when I was told that I wasn't cut out for writing.  But after the endless tears and bitterness that comes with feeling like a failure, I have learned to persist. It can be quite hard choosing to be positive when you take a knock in almost every turn of your life.  Through it all it's imperative for you to believe in yourself. You might even have friends who will cheer your dreams on but end the friendship when they see your dreams come to reality. Even success no matter how small it is will show you who you really are and who your true friends are. But before you reach it you need to make it your mission to find your identity and your purpose. Any successful company, whose offices or website you visit has a vision and mission statement that sets them apart. You need to tap into that vision for the life you feel called to live and how you will impact, positively, those around you. It will take a lot of mistakes and failures and it won't be an overnight success but the results will be worth it not only for you but for those around you. And since life is different for everyone don't despair at the successes of your peers while you barely made it past that job interview or seeing your business stagnant. Even I am ought to practice what I preach because I know it's not easy seeing people around you flourish while you hardly make ends meet.
Your approach in dusting yourself after a failure will be a unique one to you, but the one mistake you should never do, no matter how tempting it is, is giving up because that is the ultimate definition of failure. International award-winning actress, Terry Pheto couldn't have said it better when she mentioned that there is no such thing as failure just because your goals are delayed or derailed. "You only fail when you give up and I don't, so I never fail in what I put my mind to. My industry is one of rejection and that doesn't necessarily mean you fail. You can't play every role in every film. Just before the film Tsotsi, I had auditioned for another film I really wanted and I didn't get the part, had I given up on acting because of that rejection I wouldn't be where I am today. The trick is to never give up, no matter what," Pheto says.
You also need to develop a stubborn and persevering spirit because how we react to every situation we face is our choice. If you choose to feel sorry for yourself and sink into the pit of depression it doesn't do any justice to you. Instead, ask yourself what certain experiences, especially failures, are aiming to teach you. Everything presents itself as an opportunity to teach you or remind you of something about yourself. Sometimes our prayers are delayed for a purpose bigger than our understanding. As a rule, I made to myself growing up I always do something big for myself in October, which is my birthday month. In 2005, when I was about to turn 16 years old, I decided I would buy my first ever cell phone with the money I had saved for months. To meet my deadline, I asked my mother to add a certain amount so I could buy the phone I really wanted. She didn't have the money and I was hurt by the response I heard. A week later, when I came back from a church service in the evening, three criminals wanted to rob me but the only thing they found in my bag was my bible (which had the cash I had saved up) and my hymn books. They obviously didn't take anything because they didn't open the bible and boy was I glad that God didn't answer my prayers at the time I wanted. Waiting on your prayer can be hard and even frustrating, but God knows why he's delaying the blessings you pray for. I have since learned from that experience and a number of others to trust His actions and His perfect timing.
I also think we make the mistake of thinking that we have all the time in the world to reach our dreams. We often tend to put things off to the next day until, before we know it, many years pass by. Time has never been and will never be on anyone's side because once gone there's nothing that brings it back. Putting a time frame on achieving your goals does show a sense of discipline but we have to make room for disappointments. Many of us thought we'd be settled in our careers and family lives by a certain age, but life doesn't always turn out that way. The best way, I have learned to dust yourself off after a failed venture is to push through the pain and the disappointments. You also need to bang on as many doors until one opens. You need to understand that nothing worth having comes easy and that doesn't apply to your career only. While you think others have it easy appreciate that you are where you are meant to be, because if you weren't you wouldn't be there. This is a realisation that I have accepted. I have come to accept that God has allowed me to be in the low situation I feel I have been in because it's the foundation that has helped me build my character and resilience. And as Zig Ziglar once said, "It's not how far you fall, but how high you bounce that counts."
How do you bounce up a failing experience? Share in the Comments below
Image source: http://stylepantry.com