At 29, Ulundi-born Chef Nono Mtshali is slowly making waves in the culinary industry, while empowering many women to master mouth-watering recipes
Tell us about your team in your business?
 I am a Private Chef. Even though I have assistants, I am the only one who does the cooking, because the whole idea of having a Private Chef is to have that unique touch. I work with two junior chefs that assist me with things like chopping when we are doing events.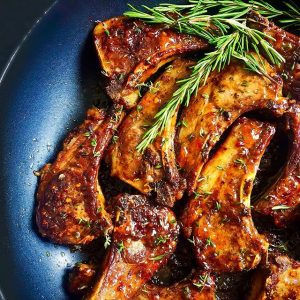 Take us through the journey of the business, starting from how the idea to where it is now.
 I was born and bred in Ulundi. I was drawn to cooking from a very young age. I remember I was 12 years old when my aunt started to encourage us (girls) to cook. I grew up loving to cook and whilst my aunt made the breakfasts and lunches at home, I used to cook the evening meal.
 When I came to Durban to study Linguistics, I stayed on my own at res. So cooking every single day after school made me realise that I'd also love to be a Chef one day because I really enjoyed it. Years later, I decided to open a Facebook page and share my home-cooked meals. The compliments encouraged me so much that I then decided to study a cooking course. I hold a Diploma in Food Preparation and Cooking from Capsicum Culinary Studio. While studying, I started doing platters and advertised them on my FB page…people became so interested in my cooking to the extent of asking for cooking classes. That's how the whole business idea started.
What challenges did you come across in your business?
It was definitely building trust. Getting my clients to trust me for their private events because they had never tasted my food. I then introduced food tasting. And with the cooking classes, it was building the trust of my followers. I always hire a professional photographer for my cooking classes…and people become so interested when they see photos and hear testimonials that classes actually really happen.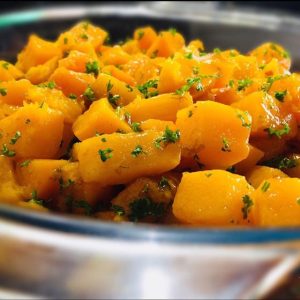 How do you manage to do business in the current state of the economy?
Amongst many challenges; fuel and food costs are at the top. That has led me to develop financial management and administration skills to assure that the business is productive.
How would you like to see this business grow? 
I would really love to have my kitchen studio where I will host my cooking classes without having to hire the kitchen every time I host a cooking class. I want to have a cookbook, to accommodate everyone who is unable to attend my classes.
What motivates you to continue with this business?
Seeing the happy faces after eating my food and also seeing people getting to start their small food businesses after frequently attending my cooking classes.
What have you achieved through this business?
 I have managed to build the necessary network that assists me with the day-to-day running of the business. Other companies have gained confidence in my business, such that they are willing to have me represent their brands as their ambassador and influencer.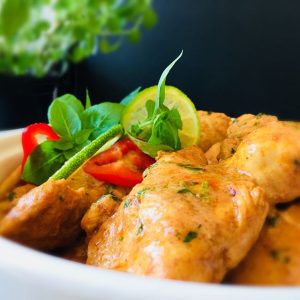 How do you market your business?
Social Media. I use Facebook and Instagram to market my business.
How would you like to see your business in 5 years?
–         Conducting cooking classes/shows internationally.
–         Having my own branded kitchen utensils retailing worldwide.
–         Furthering my linguistics and food knowledge and become a Food Editor.
Is this the only way you make money or do you have another job?
 No. I also hold a degree in Linguistics (Language Practice) and I've worked for different media companies in the linguistics world, including Google which I still work for as a Freelance Language Reviewer.
Tell us about the services that your company offers and how you make money through them.
–         Private Chef
–         Cooking Classes
People have to pay for these services to be conducted.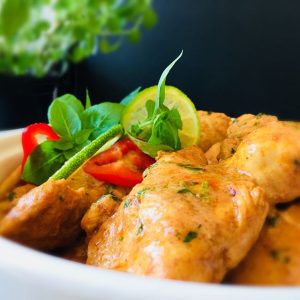 Lastly, share with us five success tips for someone who would like to start their own businesses.
–         Perseverance. Be patient because you will not start seeing profit immediately after starting a business.
–         Market your company as much as possible.
–         Good customer service is a critical factor in order to gain the client's trust.
–         Administrative and Finacial Management knowledge will improve business efficiency.
–         Be unique; have something that is outstanding from similar businesses.
Also, be okay with failing. Sometimes things just don't workout or go as planned. Throwing food away sucks, but all great chefs have thrown food away. Expect to have to do that sometimes and start afresh and don't beat yourself up.
Connect with Chef Nono on:
Facebook: www.facebook.com/inthekitchenwithnono/