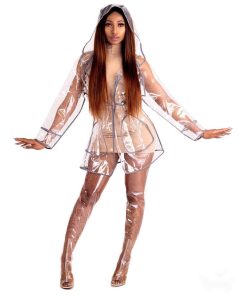 30-year-old actress and businesswoman, Mbali Enhle Maphumulo shares with us about her passion for entertainment, how she unwinds and her success tips to young people
Give us a glimpse into your childhood, what were your career aspirations, growing up? 
As a kid, I had your regular aspirations. I thought I wanted to be a doctor, a vet, a ballerina, a musician, as well as a model; I got over that one very fast. I landed myself in acting and that never left me after seeing the movie Sarafina no one could change my mind. I was made to be an actress.
What were some of the challenge you faced breaking into the entertainment industry?
I was very lucky to have a mother who worked in the industry, I was constantly onsets tagging along watching behind-the-scenes of the industry. I got a very good understanding of what entertainment is. It is a job like any other. The people that work within the industry are driven by so much passion and I love that about it. The biggest hurdle I think I had was fighting to be authentic and creating a mark within the industry without having to change who I am. I also am fighting for the bigger dream of being an international force.
You have grown to become a successful businesswoman, in addition to your acting career, share with us some of your methods of how you grew your fashion line SE Preggoz?
I have had to learn that I can't do everything. That's when I started to build a team and that was absolutely amazing, especially with what they do. I'm still building it and there's still a lot to be done. Until I reach my full potential I'll keep my cards close to my chest.
 What does success mean to you and do you feel you have reached it?
I have yet to reach my fullest potential, I'm well on my way and I'm excited about working hard to fulfill my dreams. I'm nervous about the challenges that are still yet to come. I have however heard a lot of people say I have done great; I've done wonders I still, however, feel it's just preparation for the bigger picture.
Share with us how you balance your demanding career and business ventures with your family time.
This is a question I absolutely hate because it's only asked to woman and I don't like to answer it anymore. I am a woman with a husband and children and there's absolutely nothing out of the ordinary about being a working mother and wife. There are millions of women around the world with the exact same thing; you just make it work
 Who and what do you credit your success to?
I credit my success to everyone who has helped me build the woman I am today, to everyone who is giving me a chance to sit down and ask questions. It's definitely never been just myself, a huge chunk of who I am today is from the help of others. Some doors were closed but I always found a way to break through them and create a whole different golden road for myself. My mother, my friends, my manages, my agency and the people that support my work, watch me, follow me and constantly tell me that I am an inspiration. That pushes me to break many boundaries.
What other goals do you aim to tick off in your bucket list?
I'd like to get my first Hollywood blockbuster movie within the next five years. I'd love to produce my first film within the next two years. I would love to be a household name and a passionate, powerful actress for the rest of my life.
Share with us how you unwind?
I am such a couch potato, there is nothing as beautiful as doing absolutely nothing. But when I am a little more active I enjoy hiking. I'm naturally a very active person and I love the outdoors. I have a new found love in my life and that's my new greyhound puppy. There is never a dull moment when he is around spending time with me and my baby boys. It is absolutely amazing.
What are your success tips to young people?
Work hard, never let anything get to your head. Respect people around you, stand firm for what you believe in. And plan, plan, plan and plan some more.
Connect with Mbali on:
Instagram: https://www.instagram.com/enhlembali_/?hl=en
Twitter: @enhlembali