Absolut Vodka brand manager, Mongezi Sokanyile shares what his role for the international brand entails and his success tips to young people
Share the creative process that goes into making the limited edition of the Absolut Bottles?
The design of the bottles started when we shot the short film in Ghana. We knew that we wanted to create them so we would need to create visuals in that shoot that we could use to create something unique. The agency VML also knew that the bottles needed to be representative of the brand to keep it true to the Absolut design aesthetic. Each of the revolutionaries pictured on the bottles were then consulted for their thoughts before sending them off to production.
Why did you specifically choose Sho Madjozi, Khuli Chana, and Trevor Stuurman to be the ambassadors of the Absolut campaign?
Absolut as a brand prides itself on innovation and creativity, Khuli Chana, Sho Madjozi and Trevor Stuurman embody this. All three of them are pioneers and innovators in their respective disciplines and those synergies made the decision to work with them a simple one.
READ MORE: My Journey To Success With Khuli Chana
How long will the limited edition be in the market for?
The bottles are in the market until they sell out – they are a limited run so they won't last too long.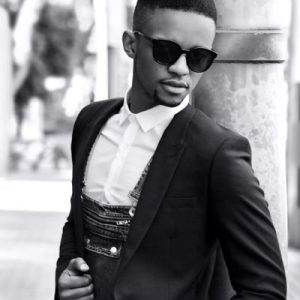 Share with us your career aspirations growing up
Growing up I always had an interest in technology, I remember telling my parents I wanted to be a video game tester and getting a really confused look from them because it wasn't seen as a viable career at the time. By the time I got to matric, I was dead set on getting into IT in any way shape or form.
Take us through your career journey after studying Information Science
I worked a few jobs before I found my place. When I graduated I was still working for Lexus as an ambassador, but at the same time, I worked at a Vodashop doing data capturing (my soul died everyday lol!). After that I joined SAB on their sales leadership program, I lasted 8 months in that role and after that, I was afforded the opportunity to join the Castle Lite marketing team for a short stint.  I was then appointed an assistant brand manager at Castle Milk Stout, where I did some of my favorite work as a marketer and 3 years later I joined Brutal Fruit as brand manager. I worked on Brutal Fruit for a year before moving on to work at Pernod Ricard as the brand manager for the rums portfolio, and I now work on Absolut Vodka.
What, exactly, does your role as brand manager of Absolut entail on a day to day basis?
We primarily work on developing creative marketing campaigns for our brands. This includes everything from sales-driving initiatives, events and innovating ways to keep our brands top of mind with consumers.
What personality traits and qualities does one need to a good brand manager?
It's an interesting topic because there are so many different types of brand managers and one isn't necessarily better than the other. The beauty of the discipline is that it needs creativity, it needs critical and analytical thinkers. So I don't think there are many mandatories other than that you have to be good with people.
For someone considering this career, what are your tips for them to obtain this role?
A willingness to learn and a passion for the job are important. Also, you need to know that you aren't going to just walk into one of these roles, you need to put in the time to refine the skills required.
Apart from the OSL campaign earlier this year, what are some of the highlights you had at Absolut?
We launched the newest member of the Absolut flavours family, Absolut Lime. This product launch and the campaign exceeded so many expectations within our business.
How would you define success and have you reached it?
Success is subjective and I think it's a moment in time kind of thing, what I defined as success when I was in varsity is different to what I think it is now. I define success as fulfillment in what you wake up and do every day. I've been fortunate enough to find myself doing something that makes me happy.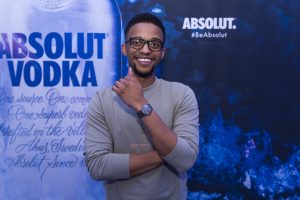 Share with us career or business goals you would like to tick off in the long-term
I believe that goals evolve as we grow but at that point in time that goal you are working towards helps you progress to the next level. Right now I'm working to get myself to a point where I am able to provide others with the opportunity to progress.
Do you have a mentor? Why/ why not? And what is the best career advice you received that you still apply in your career today?
I don't have a mentor per say, I have had so many people in my life that I have learned from, and continue to learn that I never found the need for a mentor. The best career advice I ever got was "everyone needs someone to take a chance on them, and when someone takes a chance on you, don't forget to pay it forward!"
Describe your busiest day
My days start at 9 am and are usually chock-a-block with meetings. Throw in deadline days and it becomes a frenzy of trying to get work done at your desk, sitting through the meetings and most of the time have lunch at your desk.
How do you unwind, and what is your favorite traveling destination?
I'm an avid gamer and that takes up a lot of my downtime. As for travel, I've been fortunate enough to see a lot of the world but I really enjoyed Dublin – it feels like home. Having said that Thailand was an Absolut favourite with the beaches in Phuket and the hustle of Bangkok.
What are your success tips to young people?
Always do it at your own pace! We are often so quick to compare ourselves to other not realising that we didn't start in the same place.
Image sources: @previdar, twitter, supplied